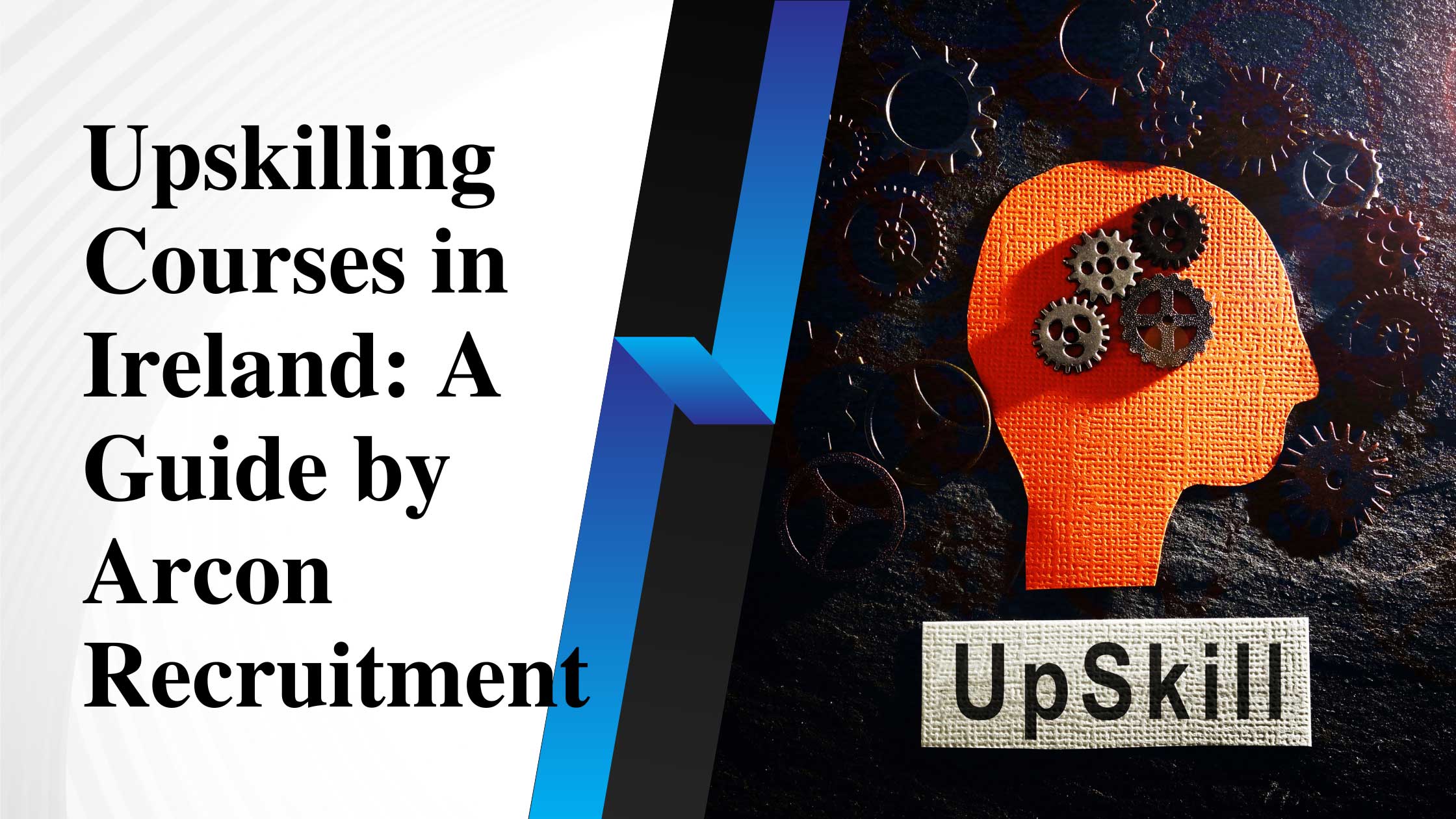 Upskilling Courses in Ireland: A Guide by Arcon Recruitment
In today's ever-changing job market, staying ahead means continuously learning and growing. At Arcon Recruitment, we believe in the importance of personal and professional development. Here's our guide to upskilling courses in Ireland, designed to help you excel in your career.
Why Upskilling Matters
Upskilling is more than a buzzword; it's an investment in yourself. By acquiring new skills or enhancing existing ones, you can stay competitive in your field and adapt to the evolving demands of the job market.
Upskilling Options in Ireland
Ireland offers various upskilling opportunities that cater to different needs, interests, and professions.
1. Online Courses
Convenience: Study at your own pace from anywhere.

Diverse Selection: From IT to marketing, there's a course for everyone.

Arcon Recommendation: Websites like Coursera and LinkedIn Learning offer top-rated courses.
2. Evening Classes and Workshops
In-Person Interaction: Benefit from face-to-face instruction.

Flexible Timing: Great for those working full-time.

Arcon Recommendation: Many local colleges and community centres offer evening classes.
3. Government-Funded Courses
Affordability: Often free or subsidised.

Targeted Skills: Focuses on in-demand skills within various industries.

Arcon Recommendation: Springboard+ and Skillnet Ireland offer a range of opportunities.
4. Corporate Training Programs
Job-Specific Training: Tailored to the needs of your current role.

Team Collaboration: Enhance teamwork and communication.

Arcon Recommendation: Speak to your employer about in-house training possibilities.
Selecting the Right Course
Choosing the right course depends on various factors, including your career goals, budget, and availability. Here are some tips from Arcon's expert recruiters:
Assess Your Needs: Determine what skills you want to develop.

Research Thoroughly: Look into course content, duration, and reviews.

Consider Your Budget: There are options available for different financial situations.

Consult with Professionals: Speak with career experts, like us at Arcon Recruitment, for personalised advice.
Conclusion on Upskilling Courses in Ireland
Upskilling is a powerful way to enhance your career, and Ireland's diverse selection of courses ensures that there's an opportunity for everyone. Whether you're looking to change careers, earn a promotion, or simply stay up-to-date with industry trends, Arcon Recruitment is here to support you on your journey.
Have you recently completed upskilling? Contact our team at Arcon Recruitment today, and let's take the next step in your career together! 🚀
ARCON JOBS, Development, Jobs, Jobs in Galway, Jobs in Roscommon, jobs in sligo, Mayo, News