Top Jobs in Mayo
Looking for the best Jobs in Mayo, in the West of Ireland? Explore our range of exciting job opportunities in Mayo. Arcon Recruitment has a team of recruitment agents who specialise in matching candidates to their wide range job vacancies in County Mayo. When you send us your CV, we have the ability to thoroughly scan through your details, experiences and qualifications to find the best role for you.
If you are seeking someone to fill a vacancy for a role in Castlebar, Ballina, Claremorris, Westport or Ballyhaunis be sure to contact Arcon Recruitment today. Our team can save your business time and energy. We understand that it takes time to look through hundreds of CV's and finding the right person for the job can be a daunting task.
Job Vacancies in Mayo
Arcon Recruitment Agency works with a large number of companies in the Mayo area. We understand what our clients need and we can guide you towards the job that is perfect for you, regardless of the career stage you are at.
We regularly add full time jobs in Mayo, along with the many part time offerings. Also constantly seeking graduates for a wide variety of industries and sectors. If you are recently graduated or graduating soon, there a number of exciting graduate jobs in Mayo.
Arcon Recruitment pride ourselves on our ability to match candidates and employers within a large number of sectors. From Accounting to Construction jobs in Co. Mayo, and everything in between. Below are just some of the industries we cater for:
·      IT
Remote Working Jobs Ireland
In response to the changing environment of recent months, we are now exploring more opportunities for remote working jobs in Ireland. Also more flexible working hours in roles for companies that are based in Mayo. We work with companies to discover how these new challenges can work for their business.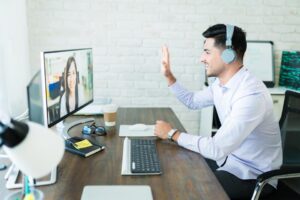 Whether you work remotely or are looking for a remote working opportunity make sure to read our Remote Working Tips. Read our Top Tips for Zoom Interviews, to help you succeed in your next remote interview!
What's It Like To Live in Mayo?
Wondering what's it like to live and work in Mayo?
Always wanted a good work-life balance?
After work or on days off enjoy the rugged landscape around Croke Patrick or visit one of Mayo's beautiful beaches around Achill Island or along the Wild Atlantic Way. With short commutes to and from work you can spend more time with family or to enjoy the countryside living in Westport or Castlebar.
Having Knock airport in Mayo the option to travel on a short weekend away break or for a family holiday is also an added bonus being so close to home. Mayo is a scenically beautiful County in Connacht, with lots of existing events and festivals every year.
Opportunities for employment in Mayo are growing. Find yourself a rewarding career that will give you a great quality of work-life balance today. Take a look at our blog post on reasons to Live and Work in Mayo it may help your decision.
How To Get A Job In Mayo?
Getting a job in Mayo is simple! Simply search for your preferred industry or sector to find a job that matches your skills and experience. Once you find the perfect job, just apply with your CV and (if you have one) a cover letter!
Arcon Recruitment posts new jobs in Mayo on a daily basis, so you are sure to find the perfect role!
Jobs in Ballina Co. Mayo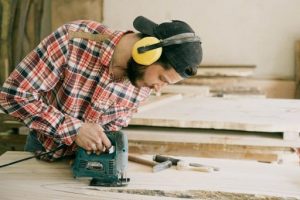 Mayo is a county with many fantastic towns that offer great work opportunities. Ballina is the largest town in County Mayo, with a population of 7000 people. Ballina's bridges are crowded with fisherman throughout the season, as they are built on the River Moy, one of Mayo's richest salmon and trout rivers.
Being a hub of activity, Jobs in Ballina are easy to come by, with new jobs being added every week. There are a wide range of industries catered for, from Environmental Jobs to Construction Jobs and everything in between.
Why Choose Arcon Recruitment for Mayo Jobs
Whether you have no experience working in your field and are looking for your first job opportunity after college or seeking a new challenge in your already established career, job seeking can be a daunting experience.
Helping you achieve your ambitions while providing expert advice and guidance throughout the recruitment process.
Delivering a personalised and confidential career service for all jobseekers, offering expert career guidance to help you secure the perfect job for you, including CV tips and interview preparation.
Arcon Recruitment have a number of job vacancies available for great companies to work in Mayo. We connect talented job seekers to the right opportunities since 2002, offering hassle-free support for finding the best Irish jobs.
In order to provide the ultimate service to our candidates, we offer a wealth of resources designed to help them connect with the right employer, including our downloadable Guide for CV and Interview Preparation.
Next Steps to Finding a Job in Mayo
Are you ready to find your next job in Mayo? There are a wide range of available Jobs in many different businesses in Co. Mayo. If you are interested in pursuing a full time or part time role, then get in touch with Arcon Recruitment today to find the perfect role for you.
Book a Zoom call with one of our team
or
Set up a free job alert and receive regular emails regarding positions suited to your specific skills and experience. Saving you time on long job board searches.
Free CV Template – Ireland
Are you having trouble finding the right CV Template for your field?
Regardless of your experience, sector, or skills, Arcon Recruitment will supply you with the ideal CV Template. We'll walk you through each section, highlighting the most important points to remember.
A well-presented CV can help you get an interview by capturing an employer's attention. It can also help you focus on the main issues you need to elaborate on during an interview, as well as remind the interviewer about you after the interview is finished.