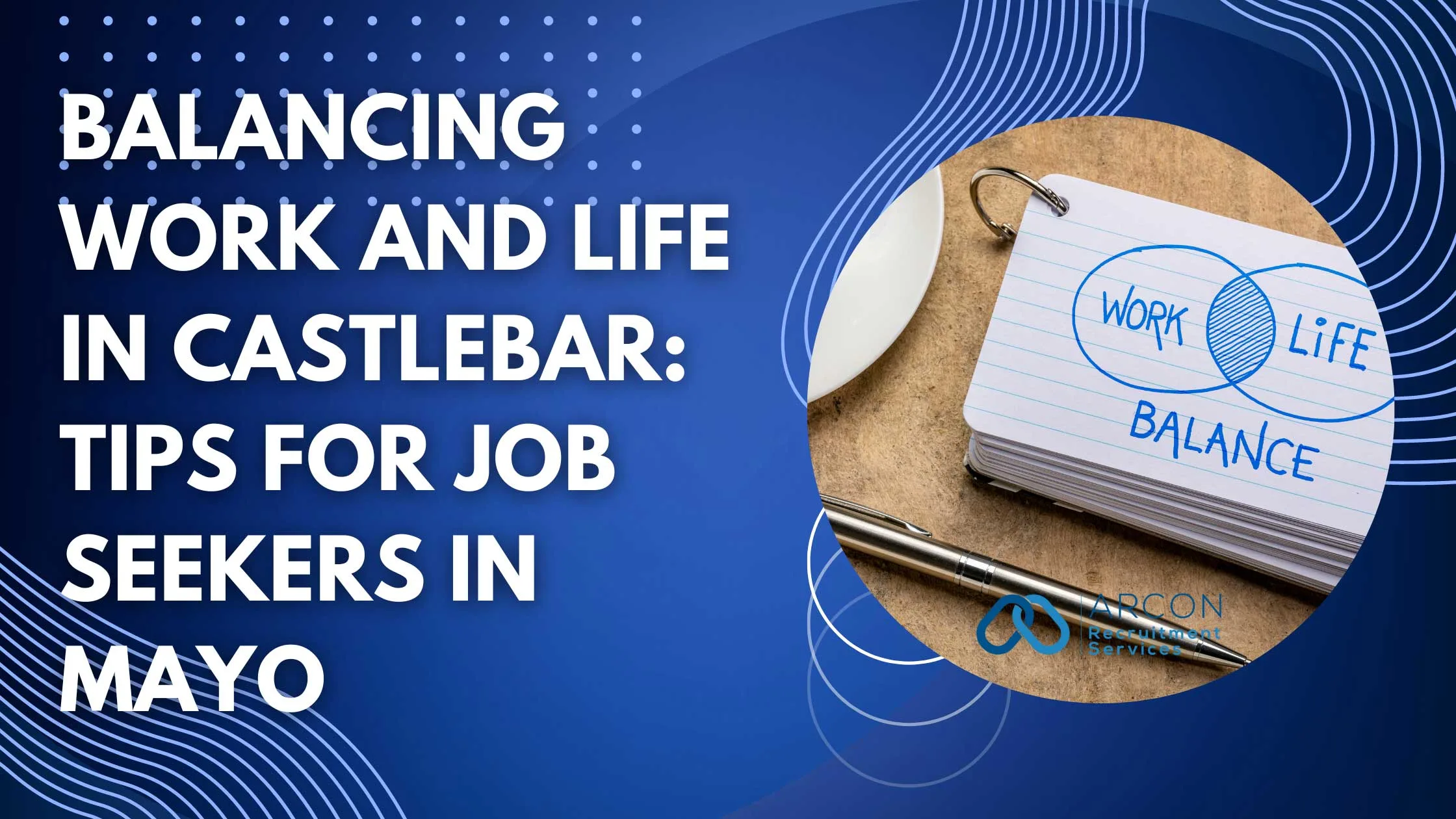 Balancing Work and Life in Castlebar: Tips for Job Seekers in Mayo
Life in the charming town of Castlebar, County Mayo, offers a wonderful blend of career opportunities and vibrant local culture. But how do you strike that perfect balance between your professional ambitions and personal happiness? Here's a friendly guide filled with tips to help you find equilibrium in this bustling Mayo town.
Embrace the Local Culture
Discover Local Activities
Castlebar's rich history and culture provide numerous ways to unwind. From exploring the National Museum of Ireland – Country Life to enjoying the lively music scene, there's something for everyone. You can find more details about the top 10 things to do in Castlebar here. 
Join Community Groups
Community involvement isn't just a way to make friends. It can help you feel more connected and balanced, making the work-life blend a more enjoyable experience.
Find the Right Job in Mayo
Understand Your Needs
Identify what you value most in a job. Is it flexibility, growth potential, or perhaps a short commute? Knowing what you want will guide your search in Castlebar's diverse job market. 
There are a wide variety of job opportunities available, including some HR, Administration, Production Operations, Construction and Accounting. 
Use Local Resources
Take advantage of online job portals, and networking events to find opportunities that align with your work-life balance goals. At Arcon Recruitment we have a large selection of open job positions in Mayo for you to search through. 
Create a Flexible Work Routine
Discuss Flexibility
Don't hesitate to talk to potential employers about flexible working hours or remote work possibilities. Many Castlebar businesses are adapting to modern working needs, as are a lot of companies throughout Ireland. There is the option to base yourself in Castlebar and work remotely for a company in Dublin. 
Organise Your Time
Time management isn't just a workplace skill; it's a life skill. Organising your work hours to allow for hobbies and family time can make all the difference in your overall well-being.
Prioritise Your Health
Stay Active
Castlebar offers plenty of parks and outdoor activities as well as the Great Western Greenway. Making time for exercise will not only boost your health but also your mood and productivity.
Mind Your Mind
Balance is as much about mental well-being as it is about time management. Take time for yourself, practice mindfulness or engage in activities that you enjoy.
Embrace Family and Friends
Spend Quality Time
Work is important, but so are your relationships. Make sure to prioritise time with loved ones and create meaningful experiences together. We suggest you consider spending a sunny evening walking around Lough Lannagh in Castlebar. 
Build a Support System
Having a strong network of friends and family can help you navigate the challenges of a new job and provide emotional support when needed.
Conclusion on Balancing Work and Life in Castlebar
Balancing work and life in Castlebar, County Mayo is more than achievable with a little planning and prioritisation. Embrace the community, align your job search with your lifestyle needs, and don't forget to take time for yourself and those you love. 
Castlebar awaits with open arms and countless opportunities, so dive right in and make the most of living and working in this incredible town!
ARCON JOBS, Jobs, Jobs in Galway, Jobs in Roscommon, jobs in sligo, Mayo, News