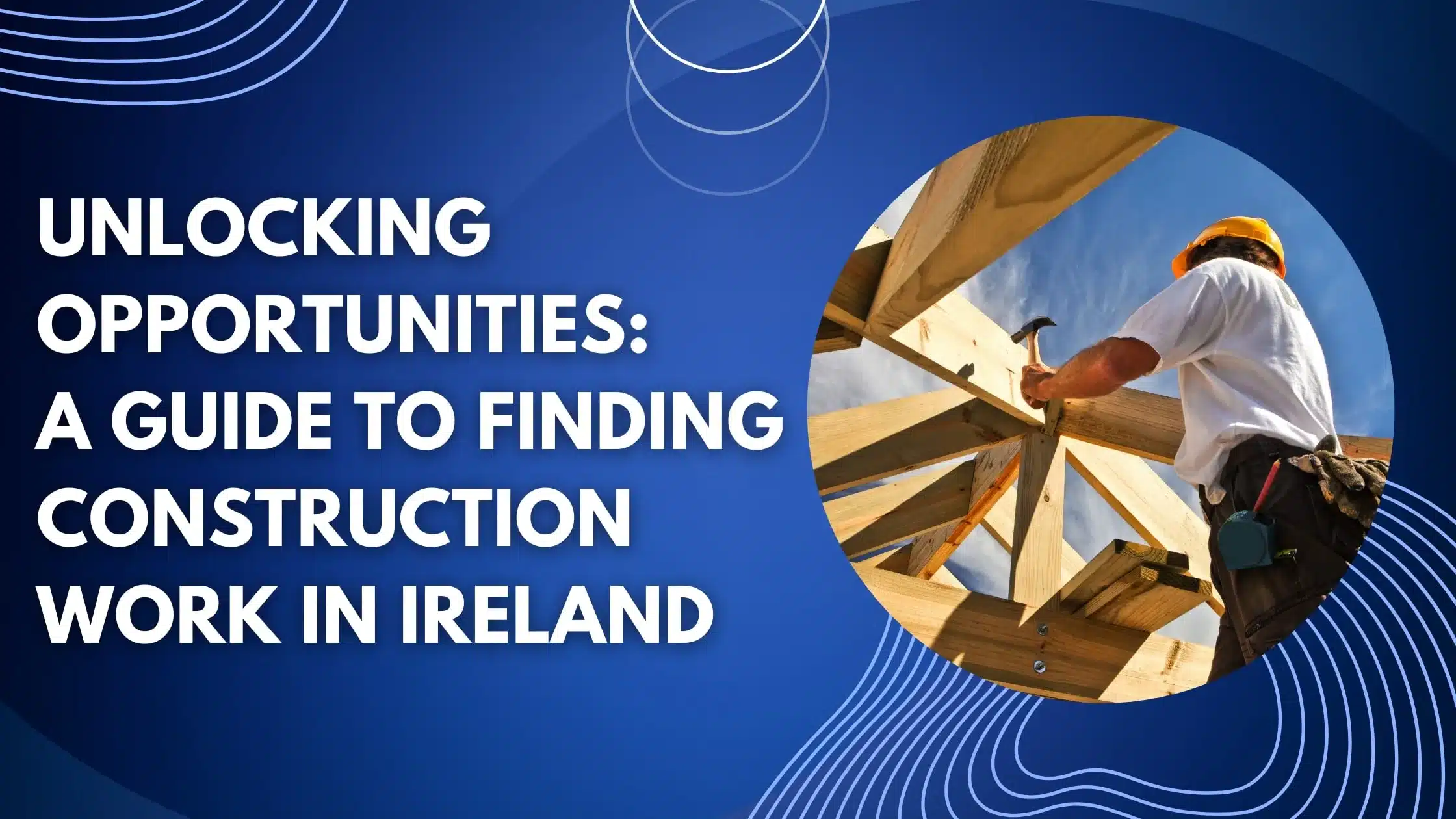 Unlocking Opportunities: A Guide to Finding Construction Work in Ireland
In Ireland, the construction industry presents an abundance of opportunities for skilled tradespeople and professionals alike. Navigating through the labyrinth of job searching can be a daunting task. Arcon Recruitment based in Mayo but casting a wide net across jobs across all of Ireland, guides job seekers in the construction sector towards employment.
1. Understanding the Irish Construction Job Market
Ireland's construction sector is notably diverse, with projects from large urban developments to rural builds. There are a variety of types of jobs available—ranging from project management, engineering, and skilled trades, to manual labour. Also a variety of areas boasting significant construction development.
2. Crafting a Tailored CV and Cover Letter
The significance of a well-crafted CV and cover letter cannot be overstated. These documents should not only spotlight your qualifications and experiences but should also align with the specific job position you're considering. Ensuring each application is bespoke to the role at hand is key to catching the eye of potential employers.
3. Leverage Networking Opportunities
Professional networking is important for a successful job-seeking strategy. For the construction industry, attending trade shows, joining professional associations, and being an active member of online forums dedicated to the Irish construction community can reveal unadvertised opportunities.  It will also aid in building connections within the construction industry.
4. Navigating Online Job Portals and Websites
In an era dominated by digital technology, online job portals are key platforms for discovering new opportunities. Employ a strategic approach in utilising general job websites, specialised construction job portals, and the career pages of construction companies, ensuring your search is broad yet focused.
5. Engaging with a Specialised Construction Recruitment Agency
Engaging with a recruitment agency, especially one that specialises in the construction sector, provides a direct link to a selection of potential job opportunities. Arcon Recruitment, with its comprehensive understanding of the construction job market in Ireland, will propel your job search. Connecting you with roles that suit your skills, experience, and career aspirations.
6. Ensuring Compliance with Industry Standards and Regulations
Securing construction work in Ireland also necessitates an adherence to industry standards and regulations. Ensuring your qualifications, certifications, and experiences are in alignment with the statutory requirements, such as Safe Pass and Manual Handling, not only demonstrates your commitment to safety and quality but also broadens the scope of your job prospects.
7. Preparing for Interviews with Precision
Ensuring your skills and experiences shine during interviews involves thorough preparation. This includes developing a deep understanding of the potential employer, showcasing relevant experiences with quantifiable achievements, and displaying a genuine passion for your craft.
Conclusion: Your Path to Construction Job Search Success
Navigating through Ireland's construction job market can indeed be challenging, yet using some of the strategies we have outlined, will propel you towards gainful employment. From tailoring applications and engaging with a specialised recruitment agency like Arcon Recruitment, guiding you towards your next career milestone in the Irish construction sector.
Note: Arcon Recruitment, established in 2002 in Castlebar, Co. Mayo, remains steadfast in its commitment to connecting talented individuals with esteemed employers across the construction industry in Ireland, facilitating career advancements and driving industry growth.
Arcon Recruitment is your partner on this journey. We're here to connect you with job opportunities that match your unique qualifications and aspirations. Your dream job may be just a click away, so take the first step and explore the possibilities today.
Contact our team or upload your CV at Arcon Recruitment today, and let's take the next step in your career together! 🚀
ARCON JOBS, Jobs, Mayo, News