Overview
Project Process Engineer required for our client in Mayo
The role of the Project Process Engineer is to provide expertise and technical support in specific manufacturing technologies. The engineer will serve Manufacturing Operations as primary customer.
The position will liaise with Global Engineering (GE), New Product Development (NPD), Research and Development (R&D), Quality Assurance(QA) & Supply Chain(SCM) in order to effectively carry out its responsibilities.
Specialized skills/technical knowledge
Understanding of PLC systems
Pneumatics to an advanced level
2/3D CAD skills
Project Management training
Use of Lean Manufacturing principles (SMED and DMAIC techniques)
Occupational Health & Safety
Responsibilities:
Engineering Studies/DOE's: Development and execution on new processes/equipment to establish process windows. Define parameters necessary to achieve the optimum process performance. Design, execute and document engineering trials.
Mechanical Design: Responsible for concept development and supervision of mechanical machine design for new production equipment or upgrading/modification of existing equipment.
Continuous Improvement: Experienced in use of DMAIC improvement process. Good understanding of process capability (cpk, ppk) and control chart techniques.
Project Lead: Developing project map, detailing, coordinating and communicating all activities to ensure project implementation within budget and deadline.
QA Services: Involvement in process qualification and protocol work. Leading and executing of PFMEAs
Safety Review: Review mechanical design and installation for compliance to current safety standards and legislation.
General: Accomplished in writing technical reports. Familiar and experienced with common fault finding techniques.
Qualifications:
Academic/Credentials/Certifications
Primary Degree in Mechanical Engineering or equivalent
Length of experience
Ideally 5 years previous Project/Process Engineering Experience
For more information, Contact Mairéad at Arcon Recruitment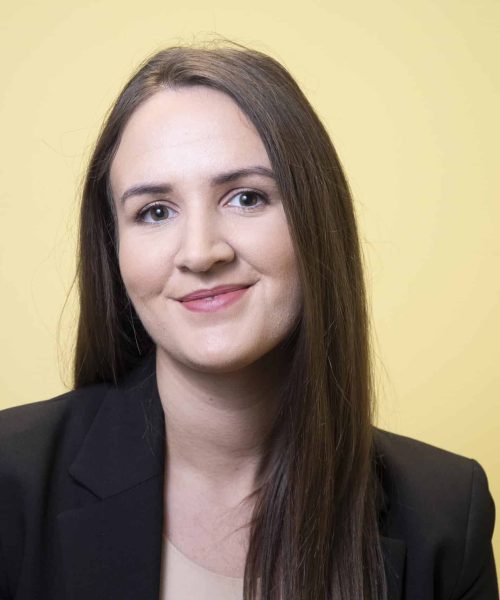 Mairéad initially joined our team as Marketing and Recruitment Co-ordinator. She quickly progressed to Recruitment Consultant and currently manages our busy Technical division. Mairéad is a proud Castlebar woman and holds a B.B.S from ATU Sligo. Mairéad recruits for positions in all areas of Technical/ Engineering and I.T. She has built excellent relationships with companies large and small and has proved herself invaluable in solving their recruitment issues.
PR00ho1