Overview
Our client is seeking a Project Process Engineer in Mayo
RESPONSIBILITIES
New Process Implementation: Position responsible for timely implementation of new manufacturing processes in the designated Value Stream area. Projects will include Capacity, New Products, and Cost Reduction, and will involve highly automated production equipment. Position will provide leadership of cross-functional team to deliver on same objectives. Scope would include: User Requirements (URS), Functional Design Specifications (FDS), Capital Approval, conducting Design reviews (FMEA tools).
Project Planning & Tracking: Position will be responsible for developing & tracking project plans, and formally communicating same. Also, position will be responsible for maintaining project budgetary control.
New Process Concept Development: Position will be responsible for overseeing development of concept for fully automated manufacturing systems, working with a technology partner, completing proof of principle by prototyping key bottleneck areas, and developing a high level concept that meets customer requirements.
Process Improvements: Position will be responsible for identifying and implementing process & product improvements in the area.
New Product introduction: support timely introduction on any new products or product upgrades in the designated Value Stream area; including development of product costs (COGS)
Process Qualification: support qualification of new products / processes, and ensure compliance to quality standards through execution of protocols.
Safety/ Risk Assessments: position will be responsible for ensuring safety compliance in the area, and supporting both conduction and timely closeout of risk assessments
SKILLS
Lead teams or individuals, using direct or indirect influence techniques, to support clients' needs.
Coordinate project activities across multi-functional and cross-geographical teams to meet project deliverables.
Mentor others by providing guidance, direction, or other (technical) expertise.
Frequently demonstrate highly technical and professional competencies on medium to high profile project
Use systematic techniques to break technical projects into fundamental task requirements.
Obtain (negotiate for) resources as needed, communicate direction to team members, assign tasks as appropriate, and ensure that commitments are met.
Monitor project progress to anticipate problems and develop solutions before they become critical, and use clearly understood metrics to report progress to management
Develop process concepts and alternatives and prepare formal written justifications for financial authorization.
Lead or coordinate the design and testing of prototype processes for proof of concept work.
Create process specifications, request for quotations, factory acceptance plans, validation plans, and other relevant documentation to support process introductions.
Foster and manage vendor partner relationships to support process introductions.
Understand accounting principles, capital and expense planning, cost centre reporting, and other tools to understand project and departmental performance.
Use sound business principles to evaluate alternatives and provide technical direction.
Education
Primary Degree in Engineering (Masters preferred)
Project Management Training/Qualification
CAD skills
Pneumatic Circuits & Controls
Familiarity with DOE techniques,
statistical analysis tools,
DFM principles
Preferred Experience
Machine Design Experience
Occupational Health and Safety
Plastic Welding Heat Seal Technology
Plastic Part assembly
Servo Control systems
ASQ Green/Black Belt Certification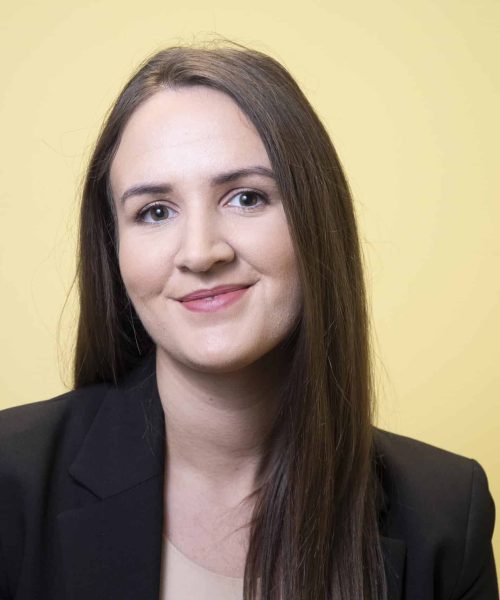 Mairéad initially joined our team as Marketing and Recruitment Co-ordinator. She quickly progressed to Recruitment Consultant and currently manages our busy Technical division. Mairéad is a proud Castlebar woman and holds a B.B.S from ATU Sligo. Mairéad recruits for positions in all areas of Technical/ Engineering and I.T. She has built excellent relationships with companies large and small and has proved herself invaluable in solving their recruitment issues.