Overview
Warehouse & Logistics Manager required for our client in North Mayo
KEY DUTIES/RESPONSIBILITIES
Provides strategic direction for Warehouse & Distribution Centre Operations, Transport and Logistics and Development Optimization functions, ensuring alignment with plant and CPSI objectives.
To develop and lead a strategic transformation plan for World Class Warehousing and storage capacity. solutions optimising cutting edge digital solutions to deliver efficiency and driving continuous improvement.
Responsible for Distribution Strategy to include logistics inbound, outbound, Warehousing to attain business initiatives and goals, while growing a multitask workforce aligned with the beverages for life strategy.
To project long term planning volumes including warehouse storage capacities, bulk storage capacities and containers storage capacities. Ensuring the continuity of supply to customers when contingency plans are activated.
Develops business plans and integrate the strategy into client and suppliers' areas.
Responsible for all aspects of materials management; materials handling, inventory controls, receiving, packaging material incoming Inspection etc.
Ensure compliance to internal Audits (CAD/Finance)for all Warehouse, Transportation and Internal Logistics under CPSI responsibility.
PREVIOUS WORK EXPERIENCE & REQUIREMENTS 
University Degree (Master) or equivalent experience.
8 –10 years' + experience as a Senior Warehouse Manager, preferably global experience in multinational FMCG company required.
Ability to lead and motivate a team in a high-performing business environment.
Excellent analytical, problem solving and decision-making skills.
Excellent communication and interpersonal skills.
Exposure to new technologies and trends in Warehousing and Logistics.
Ability to work within multi-cultural organisation and to leverage diversity.
For more information, Contact Mairéad at Arcon Recruitment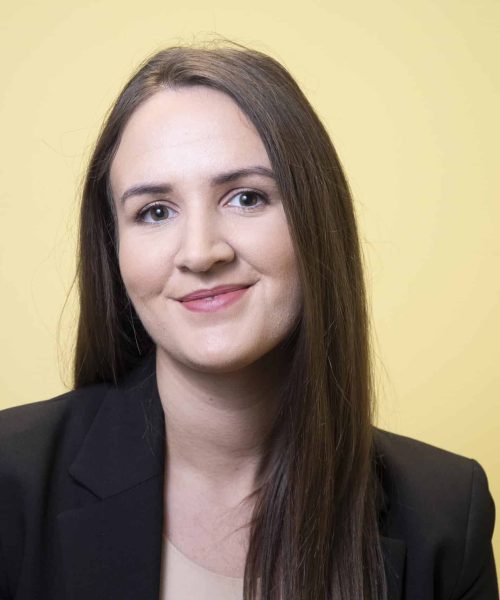 Mairéad initially joined our team as Marketing and Recruitment Co-ordinator. She quickly progressed to Recruitment Consultant and currently manages our busy Technical division. Mairéad is a proud Castlebar woman and holds a B.B.S from ATU Sligo. Mairéad recruits for positions in all areas of Technical/ Engineering and I.T. She has built excellent relationships with companies large and small and has proved herself invaluable in solving their recruitment issues.