Overview
Our Client is recruiting for a 'Regional Vendor Schedular' based in Co. Mayo
The overall responsibility of the Regional Vendor Scheduler role is to ensure that the supply of materials meet production & sales plans taking into consideration contracts, batch sizes, inventory policies and storage capacity. The scope includes procurement of packaging materials and direct materials of a dedicated categories in 4 plants. This role will also involve leading the relationship management activities with suppliers, as they relate to operational or tactical processes. This is a temporary contract for 15 months.
Job Description
Purchase Order Management
Create, release, submit and follow through of Purchase Orders to meet the demands of the production plan and Product Commercialization requirements for dedicated material categories and across the different Plants.
Review MRP suggestions and exception messages on a daily basis and activate materials / ingredients purchase, re-schedule and cancellation accordingly to support the production plan.
Ensure manufacturing requirements are met and inventory policy adhered to the different Commercial Product Supply (CPS) plants.
Follow through and monitor inbound deliveries with Suppliers, Global Quality Laboratories & Plants teams to ensure materials are available in-time for production and meeting inventory guidelines.
Fix issues (problem solving) with the key stakeholders for ensuring Continuity of Supply.
Revise delivery schedule in a timely manner to communicate changes either internally or externally driven.
Liaise with Plant Champions as appropriate.
Ensure Purchase Order closure and perform Invoice verification with Finance & key stakeholders, as necessary.
Materials Inventory Management
Purchase ingredients and materials in adherence to the inventory guidelines to support the production plan.
Perform weekly shortage reporting and mitigate any associated risks to supply.
Support the Materials Review Board processes by ensuring inventory levels comply with company's policy.
Supplier Management and development
Develop existing suppliers by performing regular performance reviews on suppliers' delivery and drive improvements.
 Master Data maintenance
As part controller for purchased items in SAP, review and manage the Master Data.
Registration of materials / ingredients with relevant Authorities
Understand and comply with the requirements of the local authorities.
Supplier Management
Manage supplier's quality and performance by submitting non-compliance report and following through till closure.
Drive improvement initiatives
Educational Requirements:
Degree or Diploma in Business, Chemistry or Food Science or equivalent.
Good Manufacturing Practices (GMP) experience is required.
SAP experience would be considered as an advantage.
Supply Chain post-graduate studies APICS certification would be considered as an advantage.
Related Job Requirements/Qualifications:
Minimum of 5 years' experience in multinational organization's Supply Chain/ Purchasing / Procurement function desirable.
Excellent communication skills, with proficiency in English.
Excellent PC skills in Microsoft and Power point.
Preference for candidates with good working knowledge of SAP.
Preference for candidates with Food/ beverage processing or pharmaceutical manufacturing SC experience.
Knowledge on Free Trade Agreement.
Good level of analytical, problem solving and strategic thinking skills.
Good negotiation and vendor management skills.
Good analytical skills on inventory management and optimization.
For more information, please contact Maria at Arcon Recruitment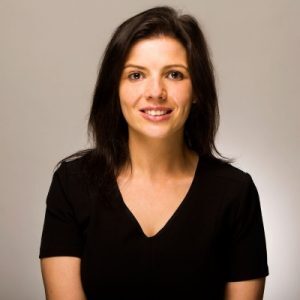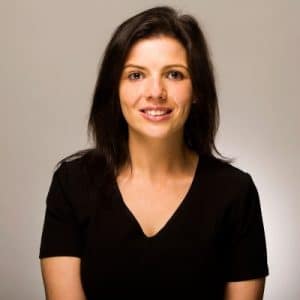 Maria is a Senior Recruitment Consultant with Arcon Recruitment. Originally from Swinford, Co Mayo, Maria holds an honours degree in Finance from GMIT. Maria is responsible for developing relationships with new and existing companies and assisting them with all aspects of their recruitment requirements. During her time with Arcon, Maria has been involved with both one off recruitment projects for small indigenous companies and larger more structured recruitment campaigns for multinational clients.