Overview
Environmental, Health & Safety Co-Ordinator required in Mayo.
This temporary role is to support the Environmental, Health & Safety Manager with management of matters relating to environment, health & safety (EHS), to help ensure compliance with regulations and standards for environment and workplace.  This role will also enhance the quality and service of  Company through good environmental practices and programs, proactive health & safety management and continuous improvement.
Occupational Health & Safety
Assist with development & implementation of the Safety Management System (SMS) comprising necessary programs, risk assessment and procedures, to enable compliance with relevant legislation, Company requirements & ISO45001 Certification
Collaborate with employees and contractors on implementation & monitoring of SMS, audit, corrective action, inspections, management review and regular communication with managers and safety representatives
Provide support for management of COMAH, major accident hazards and associated programmes
Implement Safety improvements and initiatives, related to Company and local business plans
Deliver training programs in various safety matters for managers and associates
Assist with other S&LP activities at the site, as required
Environmental
Support the development & implementation of Environmental Management System (EMS) to enable compliance with relevant legislation, Company requirements, ISO14001 & ISO50001 Certification.
Assist in programs for identification and management of environmental aspects, including waste, energy & water, sustainability and continuous improvement projects, for these disciplines.
Conduct and co-ordinate site environmental monitoring, to ensure compliance with relevant licenses & permits.
Assist in monitoring effectiveness of the EMS, through inspection, audit and one-to-one communications with managers and associates throughout the plant.
Provide communication, guidance and training on environmental matters.
Supports operational excellence and lean approach to all activities carried out in the Quality function.
Qualifications & Requirements
Degree in Environmental Safety, Occupational Safety and Health, or related field required.
Min 3-5 years related industry experience required (chemical, pharma, beverages or IPPC experience is an advantage).
Excellent planning and organizing, teamwork, customer service focused, analytical thinking and problem-solving skills.
Strong initiative – self-starter and able to work with minimal supervision, as part of a small team
Positive track record of establishing and maintaining effective relationships with internal and external stakeholders.
Good communications skills – oral, written & presentation.
Flexible and willing to support other teams in delivery of training for example, according to business needs.
For more information, Contact Mairéad at Arcon Recruitment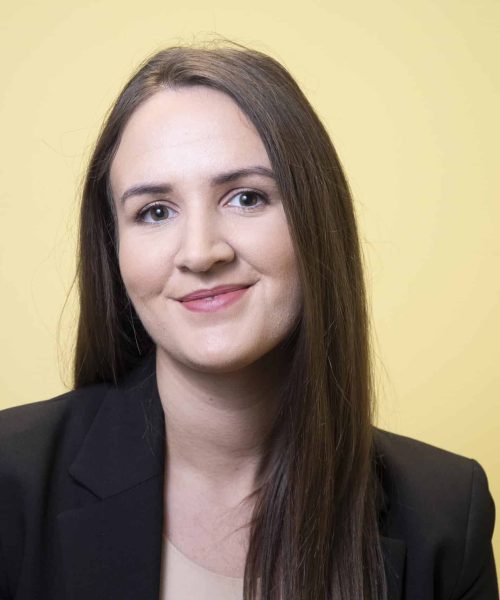 Mairéad initially joined our team as Marketing and Recruitment Co-ordinator. She quickly progressed to Recruitment Consultant and currently manages our busy Technical division. Mairéad is a proud Castlebar woman and holds a B.B.S from ATU Sligo. Mairéad recruits for positions in all areas of Technical/ Engineering and I.T. She has built excellent relationships with companies large and small and has proved herself invaluable in solving their recruitment issues.