Overview
Research & Development Mechanical Engineer required for a Mayo-based multinational medical device company.
Key responsibilities:
Development of new products and processes, and interfacing with Sales, Quality, Maintenance and Operations functions.
Providing customers within the medical, aerospace and automotive industries with advanced materials solutions, by way of design and development of additively manufactured (3D printed) and wire-based components, to meet their product development needs
Research into the processing and microstructural relationships of shape memory alloys through the use of advanced material characterisation techniques
Evaluates new machinery and technology
Process costing
Provides support to Operations to facilitate efficient operations within the production area, to optimise existing processes and to ensure that production goals are met. Report writing and preparing presentations to communicate findings
Mentors employees by sharing technical expertise and providing feedback and guidance
Qualifications / Skills / Attributes:
Bachelor's of Engineering Degree (Mechanical / Biomedical Engineering or equivalent).
Understands engineering principles theories, concepts, practices and techniques
Strong aptitude for material science, with an interest in metallurgy and 3D printing of metal components and wire processing. Training will be delivered internally on the relevant metallurgical and process knowledge; the candidate will be expected to apply that knowledge to process improvements and new process development
At least 2 years of industrial experience is essential
A team player with excellent interpersonal and communications skills, open-minded- able to recognise good ideas
Innovative thinker – able to envision new and better ways to do things
Experience in executing complex problem-solving techniques related to design/technical issues
Excellent analytical skills, ability to plan, organise, and implement multiple concurrent tasks
Self-driven
For more information, contact Mairéad at Arcon Recruitment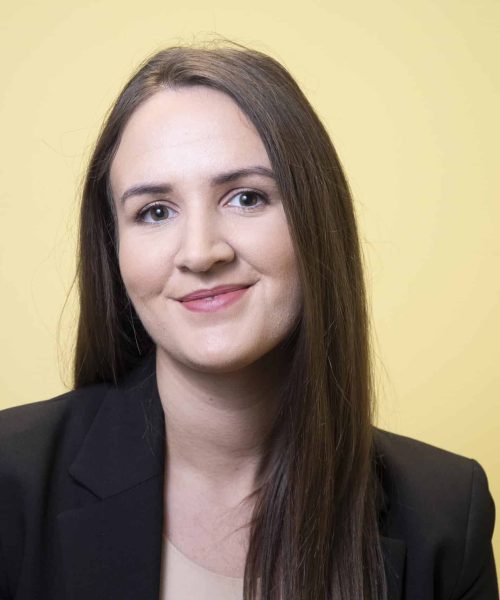 Mairéad initially joined our team as Marketing and Recruitment Co-ordinator. She quickly progressed to Recruitment Consultant and currently manages our busy Technical division. Mairéad is a proud Castlebar woman and holds a B.B.S from ATU Sligo. Mairéad recruits for positions in all areas of Technical/ Engineering and I.T. She has built excellent relationships with companies large and small and has proved herself invaluable in solving their recruitment issues.