Overview
Engineering Project Manager required for our client based in Mayo
The Engineering Project Manager serves Operations and Global Engineering (GE) by leading cross-functional teams to identify global cost savings opportunities for the Design To Value (DTV) program. Additionally, this position will provide project management for the highest opportunity projects. A blend of leadership, business acumen, communication, and technical acumen will be required.
Project Management
Use systematic techniques and ensure use of the stage gate or other suitable process to create, support, and manage the development of project goals, schedules, and tasks.
Coordinate cross-functional team activities to meet project or program deliverables.
Obtain and/or negotiate resources as needed, assign tasks as appropriate, and ensure that commitments are met.
Monitor project progress to anticipate risks and develop solutions before they become critical.
Work Experience
Minimum 6 years of project/program management experience ideally within a regulated environment

Minimum 10 years of

 relevant engineering experience within a manufacturing environment
Education
Primary Degree in Engineering discipline, preferably BS in Mechanical Engineering

Project Management training / qualifications, Project Management Professional (PMP) credentialed preferred
Specialized Skills
Experience with project management tools and skills; with knowledge of process and project planning best practices.
Ability to focus and drive ongoing organizational assessment to identify gaps/opportunities relative to the product development, commercialization, and manufacturing processes.

Serve as a change agent with passion, high-energy, and a results oriented creative and analytical mind with the ability to manage critical situations.

Proven ability to manage extensive communications both up and down in the organization to keep key stakeholders appropriately engaged and informed to drive success of a project
Business acumen; ability to think from an overall "best for the business" perspective.

Demonstrate customer focus in all interactions. Demonstrated ability to understand customer requirements and incorporate them into business decisions

Demonstrated in-depth understanding of product design, product function, product materials, physical testing and requirements related to medical device design controls
Experience with automated production equipment, Design of Experiments (DOE) techniques, and statistical analysis tools
Manufacturing process development experience; demonstrated understanding of Design for Manufacturability (DFM) principles, DOE techniques and statistical analysis tool
Leadership
Lead teams and/or individuals, using direct or indirect influence techniques.
Lead activities across multi-functional and cross-geographical teams to meet deliverables.
Lead the development of integrated business plans, manage and track project budgets, product cost, and capital, and establish return on investment.
Support activities to scope and charter new projects.
Mentor others by providing guidance, direction, or other technical expertise.
Communication
Socialize project status identifying key project milestones, progress, and major inter-dependencies throughout operations and engineering functions.
Provide regular updates sponsors on the status of the overall program or project
Present updates to senior leadership at project milestone meetings.
Use clearly understood metrics to report progress to management.
Business Acumen
Understand accounting principles, capital, and expense planning in support of project/program and departmental performance.
Effectively prepare, manage and communicate project expense and / or capital budgets.
Utilize resource planning to support department and corporate resource monitoring.
For more information, Contact Mairéad at Arcon Recruitment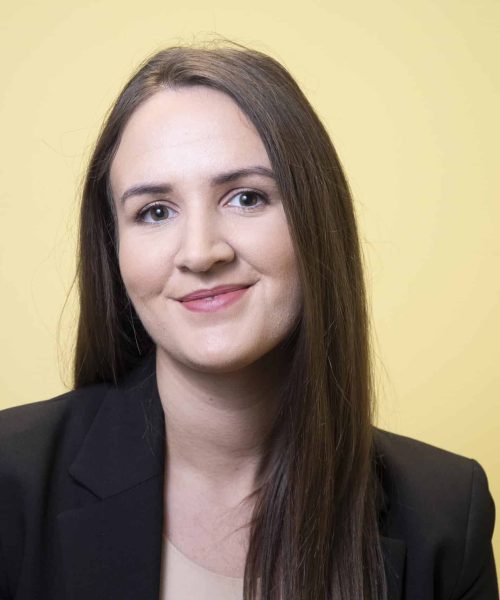 Mairéad fills the very busy position of Recruitment Administrator in Arcon. This position is multi-faceted and involves providing support to the Recruitment team. Mairead's day is never typical, and she has a great ability to prioritise tasks in an ever-changing and pressurised environment. Mairéad also manages our extensive database and regularly "catches up" with our registered candidates to make sure the information we have on file is always up to date and correct.