Overview
Our client is looking to recruit Maintenance Fitters in Co. Mayo to provide technical and problem-solving support for the plant and maintenance teams.
Key Responsibilities:
Supports and executes plant specific maintenance strategies to achieve key performance goals and overall maintenance performance;
Assists and supports production, enabling production schedules to be met and to ensure that all issues are resolved in a timely fashion;
Inspects operating machines and equipment for conformance with relevant standards;
Carry out work orders in a timely and safe manner while maintaining adherence & full compliance with company procedures;
Responsibility to upload all job details onto a handheld mobile field technology device on completion;
Develop in-depth working knowledge of all site mechanical equipment;
Complete all paperwork in full;
Follow all Health and Safety Rules and Regulations in the Site;
To complete training and review of SOPs on compliance.
Your role will see you tackle a wide range of business challenges in a busy Maintenance/Engineering environment.
The ideal Candidate will have or demonstrate:
Time-served Mechanical, Automation & Maintenance Fitter (MAMF), demonstrating a high level of competency, with a minimum of 3 years post apprenticeship experience;
Experience of machines & process equipment, controls & automation;
Experience in electrical & mechanical installations, maintenance and refrigeration systems;
Can demonstrate good communication, both written & oral skills, which meet the requirements of the job in full;
Good troubleshooting ability; to logically follow a line of thought for problem solving;
Holds a full driving license;
Ability to work on their own initiative, with minimum supervision, as well as part of a team;
Has a flexible approach to working hours (shift work, overtime and on call).
For more information, Contact Mairéad at Arcon Recruitment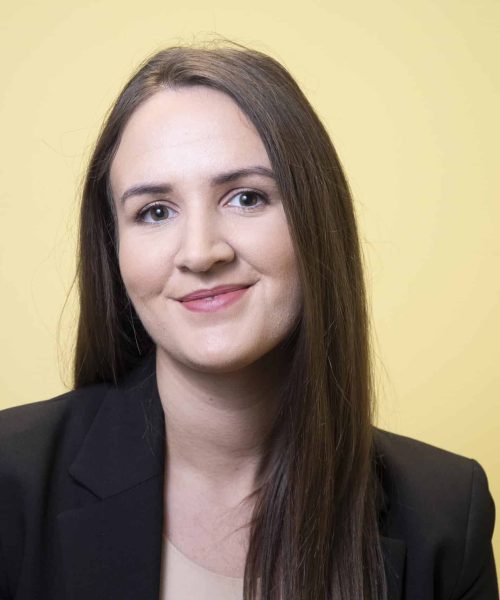 Mairéad initially joined our team as Marketing and Recruitment Co-ordinator. She quickly progressed to Recruitment Consultant and currently manages our busy Technical division. Mairéad is a proud Castlebar woman and holds a B.B.S from ATU Sligo. Mairéad recruits for positions in all areas of Technical/ Engineering and I.T. She has built excellent relationships with companies large and small and has proved herself invaluable in solving their recruitment issues.