Overview
We are seeking a Health and Safety Specialist.
This position is for a leading manufacturer in Co. Mayo
Essential Functions of Job:
To be the responsible position on site for the effective management of Environmental Social Governance and Health & Safety, in accordance with the requirements of the Environmental Manual and Health and Safety Statement and strategic plan.
Maintain all Product Stewardship (PS) and Corporate Social Responsibility (CSR) records
Maintain the most current PS and CSR database
Assist all employees and Customers with regulated material/product requests and expedite internal and external requests while ensuring regulatory compliance.
Respond to customer requests for PS and CSR information by completing customer PS and CSR
Establish a customer regulatory information database that will track common questions from customers in order to provide consistent data.
Collaborate & liaise regularly with the Product Stewardship & Corporate Social Responsibility Team
Liaise with EPA / Local County Council on all Environmental audits/inspections and prepare follow-up reports for same
Environmental Management Review to include Environmental Aspects and Impacts
Health & Safety
Drive injury prevention and maintain an injury-free culture through developing and managing safety behaviours & proactive based safety habits
Stay abreast of new laws, regulations and safety best practices to support compliance, benchmarking, and continuous improvement activities
Work with SMT to create and maintain a culture that reflects a commitment to protecting the health and safety of employees.
Evaluate opportunities to eliminate or reduce hazards within the company; work with employees to implement changes.
Organise & Direct facility safety audits, fire drills and drive corrective actions resulting from drills, audits
Schedule Safety committee meetings; facilitate discussions with support from Quality EH&S Manager, and drive safety-related action items resulting from Safety committee meetings.
Host & Liaise with HSA on any safety audits / Inspections and prepare to follow-up reports for same
Organise and conduct Noise monitoring and publish results on the same
Induction Training for new employees to cover Safety Statements, Environmental Management System & Risk assessments
Experience and Qualifications:
A relevant third-level qualification in Environmental Science, Environmental Engineering, Business, and/or Health & Safety
Working knowledge or at least an understanding of the importance of ISO9000 (AS 9100), ISO 14001 and applicable global chemical regulations (REACH & ROHS) a distinct advantage
Experience in Product Stewardship and Environmental Programs in a production environment, an advantage
Must have excellent organisational & communication skills, including verbal, written and presentation skills
Must have experience leading teams through change, improvements, and work activities
Experience working in a similar role would be an advantage
For more information, please contact Maria at Arcon Recruitment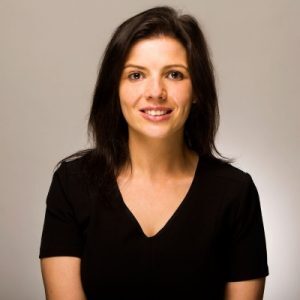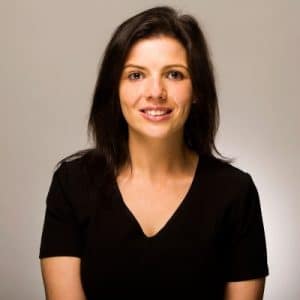 Maria is a Senior Recruitment Consultant with Arcon Recruitment. Originally from Swinford, Co Mayo, Maria holds an honours degree in Finance from GMIT. Maria is responsible for developing relationships with new and existing companies and assisting them with all aspects of their recruitment requirements. During her time with Arcon, Maria has been involved with both one off recruitment projects for small indigenous companies and larger more structured recruitment campaigns for multinational clients.