Overview
Data Scientist required for our client in Mayo
Position Overview
The Data Scientist is responsible for discovering the information hidden in vast amounts of data and supporting the business in making smarter decisions thereby driving significant business efficiencies. The primary focus will be in applying data mining techniques, doing statistical analysis, building high quality prediction systems and collaborating with key business stakeholders to optimize and streamline reporting and metrics, and implement solutions to create better business value.
KEY DUTIES/RESPONSIBILITIES
Work on the process of translating technical objectives into defined problems that can be solved by applying data science.
Design algorithms to address current technical problems.
Work closely with COE Team members to apply advanced analytics, modelling and simulation to replicate and anticipate issues.
Uncover new technical problems that need to be solved and support better decision-making.
Communicate data analysis and insights using rich visualization tools (e.g. Tableau; MicroStrategy; R; Power BI) and leverage data to present compelling cases to optimize solutions.
Perform exploratory data analysis, generate and test working hypothesis, and uncover important trends and relationships.
Provide expertise on mathematical concepts and inspire adoption of advanced analytics.
EDUCATIONAL REQUIREMENTS
A recognised Degree in Applied Statistics, Maths or a related quantitative discipline.
Master's Degree in applied statistics, applied maths, or related quantitative discipline preferred.
PREVIOUS WORK EXPERIENCE & SKILLS
Minimum of 2 years of relevant experience
Experience with relational databases, information and insights.
Experience with modelling software, data mining techniques and methodologies.
Experience with visualization software (Tableau, MicroStrategy).
Experience leveraging cloud platforms and developing in SQL.
Superior critical thinking, analytical and problem-solving skills.
Passionate, creative and forward-thinking individual.
For more information, Contact Mairéad at Arcon Recruitment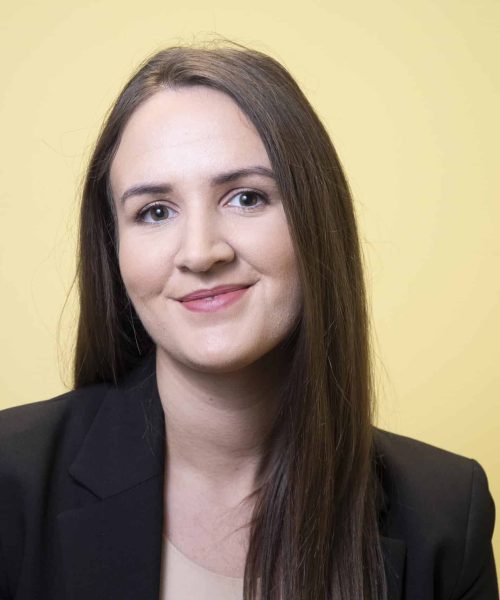 Mairéad fills the very busy position of Recruitment Administrator in Arcon. This position is multi-faceted and involves providing support to the Recruitment team. Mairead's day is never typical, and she has a great ability to prioritise tasks in an ever-changing and pressurised environment. Mairéad also manages our extensive database and regularly "catches up" with our registered candidates to make sure the information we have on file is always up to date and correct.