Overview
Our Client seeking a Applications Design Engineer to join their Manufacturing facility in  Co. Mayo.
The candidate will undergo a period of training and development to gain the necessary competencies to fulfil the role, inclusive of spending time training at our HQ facility in Camarillo, California.
Essential Duties and Responsibilities
As part of the Applications Engineering team, you will develop, design, optimise and implement solutions for the industries we serve. Throughout this process you will interface with all facets of our organisation including Quality, Operations, Engineering, Production, Sales and Supply Chain to ensure that the solutions which are developed meet the needs of our customer base while at the same time being compatible with the regulatory environment our customers function in.
Creates detailed product specifications which meet user requirement specifications (URS) while allowing for lean production and cost-effective solutions.
Analyses product specifications and performance requirements to determine designs which can be produced via existing component portfolio, processing facilities and techniques.
Prepares process flow diagrams (PFDs), specification prints featuring detailed Bills of Materials, comprehensive URS responses and other documents necessary for completion of projects.
Generates pricing based on value engineering principals in concert with Global Finance and Accounting.:
Evaluates single-use components to ensure fitness for purpose, e.g. sensor functionality, engagement testing, etc.
Qualifies new components for use in production including generation of QC prints and performance testing.
Works with Quality, Planning, and Procurement to ensure consistent supply of single-use components.:
Ensures designs are manufactured accurate to approved specifications.
Facilitates new bio container design implementation.
Promotes efficient and ergonomic manufacturing techniques.
Interfaces with and offers continuous improvement support for the MES/ERP systems.
Creates support documentation including process flow and recommended usage diagrams
Confers with customers and sales staff to discuss project status, provide technical support, and otherwise facilitate implementation of product portfolios.
Manages projects to ensure that initiatives are met, timelines are adhered to, associated costs targets are achieved, etc.
Qualifications, Education and/or Experience
The requirements listed below are representative of the knowledge, skill, and/or ability required. Reasonable accommodations may be made to enable individuals with disabilities to perform the essential functions
Essential Skills:
A Honours Bachelor degree in Mechanical Engineering, Biomedical Engineering, Manufacturing Engineering, Industrial Engineering, Industrial Technology, Materials Engineering or equivalent technical discipline.
Ability to utilize basic computer skills is essential including the use of word-processing, spreadsheets.
Ability to manage multiple projects at once.
Ability to apply mathematical operations to various tasks.
Ability to define problems, collect data, establish facts, and draw valid conclusions. Ability to interpret an extensive variety of technical instructions in mathematical or diagram form and deal with several abstract and concrete variables.
Ability to communicate clearly and effectively, both verbally and in writing, to internal parties as well as those external to the organisation.
Desirable Skills:
Experience in biopharmaceutical, pharmaceutical or a manufacturing industry.
AutoCAD and 3D modelling software experience.
Ability to apply mathematical operations to tasks such as frequency distribution, determination of test reliability and validity, analysis of variance, correlation techniques, sampling theory, and factor analysis
For more information, Contact Mairéad at Arcon Recruitment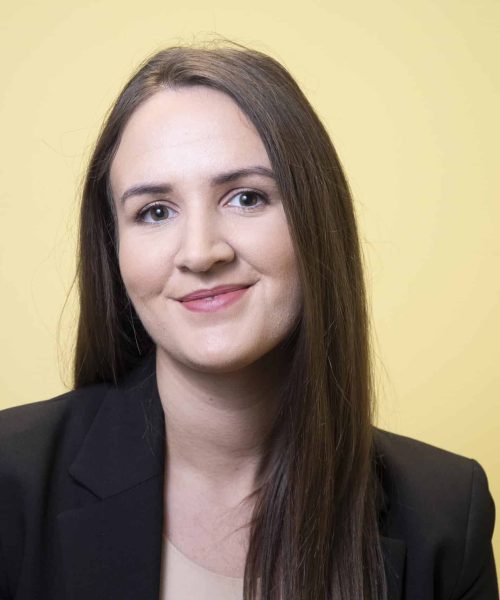 Mairéad initially joined our team as Marketing and Recruitment Co-ordinator. She quickly progressed to Recruitment Consultant and currently manages our busy Technical division. Mairéad is a proud Castlebar woman and holds a B.B.S from ATU Sligo. Mairéad recruits for positions in all areas of Technical/ Engineering and I.T. She has built excellent relationships with companies large and small and has proved herself invaluable in solving their recruitment issues.