Overview
Our Client a large multi-disciplined construction group with significant operations across Ireland and the United Kingdom. They are currently recruiting Health & Safety Advisor to join their team in Limerick.
Lead the implementation of a professional, competent and knowledge sharing culture across all your sites ensuring that best in class health, safety and environment is planned, implemented and shared effectively.

Key Responsibilities
Lead by example
Provide sound and industry leading advise to project stakeholders.
Carry out audits/inspections of The Company's workplaces at a frequency and with the intrusiveness as coached by the BU HSE Manager.
Attend sites following accidents/incidents and assist with the investigation. In the absence of the Project Director or HSE Manager lead the investigation.
Liaise with enforcement authorities if they attend site to investigate following an incident.
Assist the HSE Manager in preparation of a Health and Safety report for the BU MD at applicable internals.
Alert the HSE Manager if there is reason to believe there will be a period of inadequate cover for Health and Safety.
In the absence of the HSE Manager assist tender and prequalification teams where requested advising on Health and Safety concerns as well as helping provide practical solutions.
Attend Start Up meetings with your line manager and the site teams. Where requested attend supply chain meetings.
Deliver appropriate training
Be aware of critical legislative changes and best practices to enable the provision of competent Health and Safety advice to the site stakeholders.
Be aware of own limitations and ensure advise given remains within those limitations
Qualifications/Training
NEBSOH Construction Certificate or equivalent
NVQ Level 4 / EFQ L3 on Occupational Health and Safety or Equivalent
Temporary Works
Internal Auditor
Local PD / CDM & PSDP / PSCS training
Awareness of lifting operations BS 7121/IS361
Temp Works Awareness incl knowledge of TWC role
Incident Investigation Training
Experience & Skills
Tech IOSH (*)
At least 3 years in construction industry.
At least 3 years as a Health and Safety professional.
Time Management
Organisation Skills
Interpersonal and engagement skills
Understand performance management
Civils experience
For further information please  contact Thomas in Arcon Recruitment
Thomas: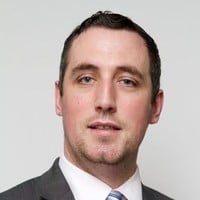 Senior Construction Recruitment Consultant
Thomas joined the Arcon team in January 2020, heading up the Construction and Engineering division. Thomas brings a wealth of experience with him having worked for a number of years in recruitment- both in an agency and within an in-house environment. Originally from Sligo, Thomas is now living and settled in Westport.