Overview
NPI ENGINEER required for our client in Leitrim
Responsibilities
This involves, but is not limited to:
Planning, implementing and co-ordination of New Product Introductions to include: product design, product specifications, process validations identification of training needs, process & equipment lay-out, production procedures, material specifications, material & packaging procurement in accordance with Procedures and Regulatory standards.
Leading Projects and Project teams to ensure Project Goals are met especially on time delivery, quality requirements and cost targets are achieved.
Sourcing and implementing tooling, equipment and technologies, as required to implement the manufacture of new and existing production. Coordinating the supply of extrusions, if required, with the Extrusion department including agreeing on specifications of tubing, resins and quality requirements.
Ensure the requirements of ISO 45001, ISO 14001 and ISO 50001 are considered during design, development and new product introduction and integrated into production processes.
Ensuring effective and comprehensive customer communication throughout the duration of the project.
Planning and co-ordination to ensure that the necessary testing, evaluation & control of equipment measures are in place to monitor & support product quality in accordance with Procedures and Regulatory standards.
Planning and co-ordinating New Product Design to include Design Inputs, Design Outputs, Design Verification and Design Validation including, where necessary, Clinical trials, Technical Files, Technical Reports and Design history Files in accordance with  procedures and Regulatory Standards.
Development of Manufacturing Process in conjunction with New Product Introduction Team including, as required, training of technicians, process operators and other staff.
Planning and implementing manufacturing cell lay-outs, workstation design and material handling to ensure efficient manufacturing to meet product cost targets, efficiency targets and quality targets.
Leading Project management teams to ensure on-time task completion, effective teamwork, good motivation and effective communication.
Especially in the area of New Products but also existing products, participation in areas such as Customer Complaints, CAPA's, etc., either as responsible for timely closure or providing technical support.
Completing any tasks within the project scope including validations, testing, product design and so forth.
Supporting the business acquisition process by way of completing quotations for piece part prices, equipment and other project costs. Providing technical support and customer communication as required.
Completing other tasks as assigned.
Management of PAO/Trainer/Technician/Associate/NPI Engineers, as applicable (Senior NPI Engineer).
Adhere to Plant Safety requirements and Health & Safety requirements relating to your work, assuming responsibility for those aspects of the OH&S System over which you have control to ensure the health and safety of yourself and others.
Be aware of the potential environmental impacts associated with your work and the implications of non-conformance.
Contribute to enhanced energy performance by conservation of energy where possible (Lighting, Equipment, Air Conditioning etc).
Contribute to the continual improvement activities of the OH&S, Environmental and Energy Management systems through participation, providing feedback/ suggestions for improvement and by reporting accidents, dangerous occurrences, near miss/ illness, good catch and environmental incidents in a timely manner.
Qualifications
Third-level engineering qualification in Polymer, Biomedical, Mechanical, and Design; Minimum Bachelor's Degree in a Science / Technology / Engineering related discipline (Mechanical, Manufacturing, Automation or equivalent)
Ideally, 2-3 years experience in new product introduction, manufacturing, quality or process engineering, preferably in catheter manufacturing.
Students (unqualified) will be assigned to a fully competent individual. Co-signing will be implemented by the student's Manager.
An Associate position may exist where there is limited experience and will be assigned to an experienced Engineer.
Experience in Project Management regarding new product introduction, preferably in a Medical Device environment.
Preferably highly competent in manufacturing processes used for manufacturing catheters etc, including extrusion, moulding, balloon forming, braiding, packaging and other assembly techniques.
For more information, contact Mairéad at Arcon Recruitment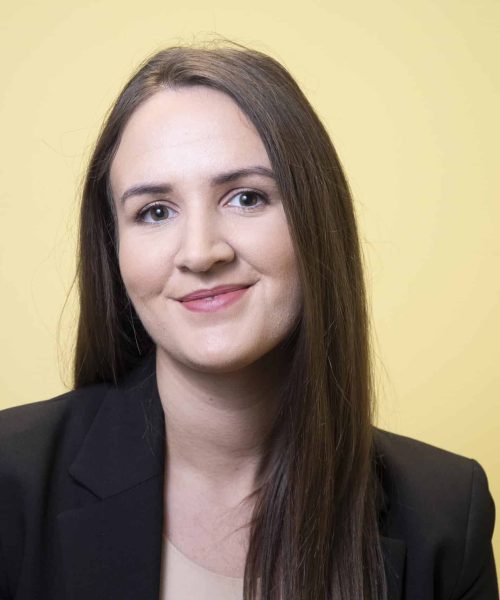 Mairéad initially joined our team as Marketing and Recruitment Co-ordinator. She quickly progressed to Recruitment Consultant and currently manages our busy Technical division. Mairéad is a proud Castlebar woman and holds a B.B.S from ATU Sligo. Mairéad recruits for positions in all areas of Technical/ Engineering and I.T. She has built excellent relationships with companies large and small and has proved herself invaluable in solving their recruitment issues.