Overview
Our Client leading the wind energy industry is seeking a Wind Turbine/Electrician Document Specialist.
Option for hybrid/Remote work
You will be reporting to the Electrical Manager, the Technical Author's role will be to provide support in the creation of technical documents and controlling their issue, storage and review.
This will involve the adaptation of existing materials, seamlessly adding to, or updating as products evolve along with the creation of new documents.
Main Roles, Responsibilities, and Expectations:
Undertake the duties of Authorising Engineer under (AE)
Compilation of Approved Written Procedures (AWP's) & Routine Operating Procedures (ROP's)
Writing of method statements & other technical documents related to wind turbine systems and
Maintain close links with other AE's in the business to ensure any issues are rectified rapidly.
To ensure & maintain an excellent working relationship, close communication & sharing of information with other
Take a pro-active approach to ensure that technical understanding is undiminished with time and to complete & suggest training & development opportunities where necessary /
Coordination of the production of technical work
The upkeep of logs & records relating to document revisions &
Carry out custodian duties for authorisation lists & technical document
Evaluate & appraise source technical information & convert into UK/IE specific document
To immediately report to a manager, all health & safety concerns & any near misses which may
When required, travel to WEC sites throughout the UK and IE on a frequent basis to maintain system knowledge and
Be able to work autonomously on multiple projects, prioritising accordingly as priorities
Qualifications and Profile:
Must have Wind turbine Experience
Electrical Engineering background preferred
Minimum Level 3 Electrical Qualification is essential with;
Experience of the production of technical information in accordance with standards and specifications relevant to the project or customer requirements.
Experience of Turbine electrical systems would be beneficial
Proficient user of Microsoft Office
For more information, contact Mairéad at Arcon Recruitment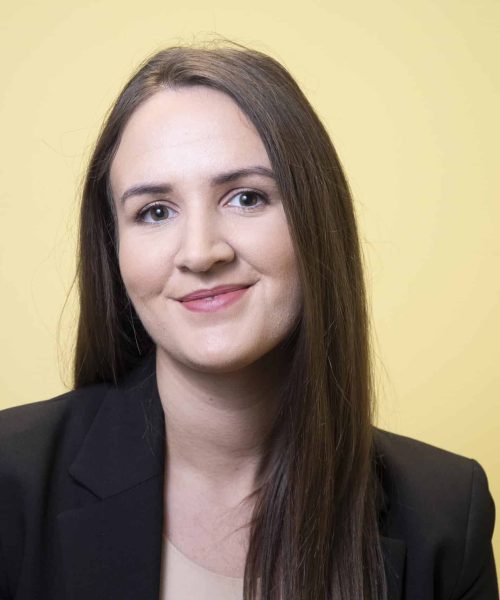 Mairéad fills the very busy position of Recruitment Administrator in Arcon. This position is multi-faceted and involves providing support to the Recruitment team. Mairead's day is never typical, and she has a great ability to prioritise tasks in an ever-changing and pressurised environment. Mairéad also manages our extensive database and regularly "catches up" with our registered candidates to make sure the information we have on file is always up to date and correct.