Overview
Our Client is seeking electricians in the west.
DUTIES AND RESPONSIBILITIES
Assemble, install, test, and maintain electrical or electronic wiring, equipment, appliances, apparatus, and fixtures, using hand tools and power tools.
Diagnose malfunctioning systems, apparatus, and components, using test equipment and hand tools, to locate the cause of a breakdown and correct the problem.
Connect wires to circuit breakers, transformers, or other components.
Inspect electrical systems, equipment and components to identify hazards, defects, and the need for adjustment or repair, and to ensure compliance with codes.
Advise management on whether continued operation of equipment could be hazardous.
Test electrical systems and continuity of circuits in electrical wiring, equipment, and fixtures, using testing devices to ensure compatibility and safety of system.
Maintain current electricians license or identification card to meet governmental regulations.
Plan layout and installation of electrical wiring, equipment and fixtures, based on job specifications and local codes.
Direct and train Apprentices to install, maintain, or repair electrical wiring, equipment and fixtures.
Prepare sketches or follow blueprints to determine the location of wiring and equipment and to ensure conformance to building and safety codes.
Use a variety of tools and equipment, such as power construction equipment, measuring devices, power tools and testing equipment.
Perform business management duties such as maintaining records and files, preparing reports and ordering supplies and equipment.
Work from ladders, scaffolds, and roofs to install, maintain or repair electrical wiring, equipment and fixtures.
Perform physically demanding tasks, such as digging trenches to lay conduit and moving and lifting heavy objects.
Scheduling events, programmes and activities, as well as the work of others.
Comply with all EHSQ policies and procedures as required.
SKILLS AND QUALIFICATIONS
Qualified Electrician
Outstanding communication and interpersonal abilities.
Excellent organizational skills.
Safepass
Manual Handling
Colour Vision test certified
For more information, Contact Mairéad at Arcon Recruitment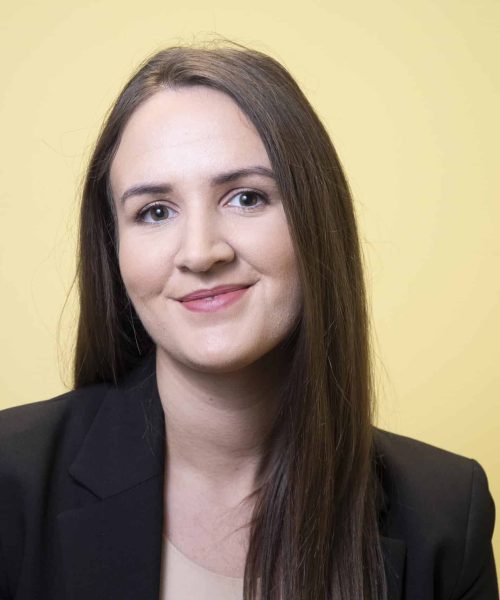 Mairéad initially joined our team as Marketing and Recruitment Co-ordinator. She quickly progressed to Recruitment Consultant and currently manages our busy Technical division. Mairéad is a proud Castlebar woman and holds a B.B.S from ATU Sligo. Mairéad recruits for positions in all areas of Technical/ Engineering and I.T. She has built excellent relationships with companies large and small and has proved herself invaluable in solving their recruitment issues.