Overview
Our client a major construction company in Galway are looking for a health and safety manager to work with senior management to deliver a high standard working environment. You will be responsible for leading, directing and delivering the companies safety plan.
Responsibilities:
Planning, implementation & review of a suitable Health & Safety system
Update and maintain Health and Safety procedures and the Safety Statement in compliance with Regulatory requirements
Create risk assessments and method statements for all works, and develop and implement appropriate controls.
Accident Management – work with management to ensure a process is established which includes incident investigation, identification and implementation of all corrective actions and effective preventative programs
Provide technical support regarding the H&S management system, legislation updates, and other technical advice
Provide Induction, Refresher and Manual Handling Training as required
Ensure that safety audits are carried out throughout the site in conjunction with the management team.
Work closely with the management team to develop and deliver safety procedures throughout the company.
Keeping up to date with new legislation and maintaining a working knowledge of all Health and Safety Authority (HSA) legislation and any developments that affect the industry.
Work closely with staff to ensure all safety equipment is calibrated and inspected at regular intervals.
Comply with company ISO Management System requirements i.e. perform your work according to your process documents, procedures and maintaining document information/completing department forms/records as required.
Understand and apply our safety policy statement in all aspects of your work.
Develop Temporary Traffic Management Designs and Plans for works locations.
Work closely with Senior Management in fulfilling tender requirements to secure future work.
Act as PSCS/PSDP for projects.
Work closely with staff to ensure all employees receive a good standard of safety training relevant to their position in the company.
· Contribute towards achieving company objectives.
Help develop and improve company internal processes and management system by reporting corrective actions, updates and improvement ideas.
Ensure that the needs and requirements of internal staff and customers are understood and delivered.
Education
3rd level education in Health and Safety related degree
Licences/Certificates:
Safe Pass
Manual Handling
Skills
Strong inter-personal Skills: excellent communication skills, strong relationship builder, good influencing and negotiation skills and ability to coach.
A positive attitude coupled with strong ability to direct others on health & safety matters is essential
Contact Thomas in Arcon Recruitment for further information.
Thomas: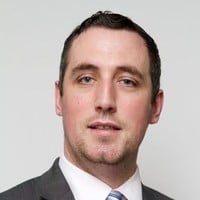 Senior Construction Recruitment Consultant
Thomas joined the Arcon team in January 2020, heading up the Construction and Engineering division. Thomas brings a wealth of experience with him having worked for a number of years in recruitment- both in an agency and within an in-house environment. Originally from Sligo, Thomas is now living and settled in Westport.