Overview
We are seeking a Project Engineer to join our clients Medical Device Manufacturer.
Reporting to a Business Unit Engineering Manager, the Project Engineer will have an excellent understanding of engineering principles theories, concepts, practices and techniques.
The Project Engineer will provide manufacturing support, implement process improvement initiatives and lead projects across a range of product lines
ESSENTIAL DUTIES AND RESPONSIBILITIES:
Provide manufacturing support over a range of manufacturing processes
Lead process improvement initiatives to reduce cost and to improve manufacturing efficiency by using data analysis
Manage projects and lead new product introduction projects introducing new processes as appropriate
Carry out process and product validations
Implement product, process and material changes through validation, change control and documentation updates
Familiarize yourself with a variety of processes to allow you to work across a number ofproduct lines
Conform to the requirements of the quality and environmental management system
Additional ad hoc duties and projects as assigned
QUALIFICATIONS AND EXPERIENCE REQUIRED:
Level 8 or equivalent Degree in Engineering or similar discipline is desirable
3 years' experience in a medical device manufacturing engineering role is desirable
Knowledge of medical device validation protocols and associated documentation
Implementation experience of validation protocols
Knowledge of AutoCAD and Solid Works is desirable
Lean and six sigma knowledge
Strong process engineering background
New product introduction experience
Strong team player, with the ability to work on own initiative
Guided by the disciplines of due diligence and compliance in all aspects of work.
To be a good team member, fully motivated to achieve and demonstrate best practices in line with the department and site objectives.
Ability to work with cross-functional teams, including quality, production and supply chain.
Excellent interpersonal skills.
Ability to plan, organise, and prioritise own daily work routine to meet established schedule.
Good understanding of ISO 9001: 2008 and ISO 13485.
Excellent knowledge of MS Office
For more information, Contact Mairéad at Arcon Recruitment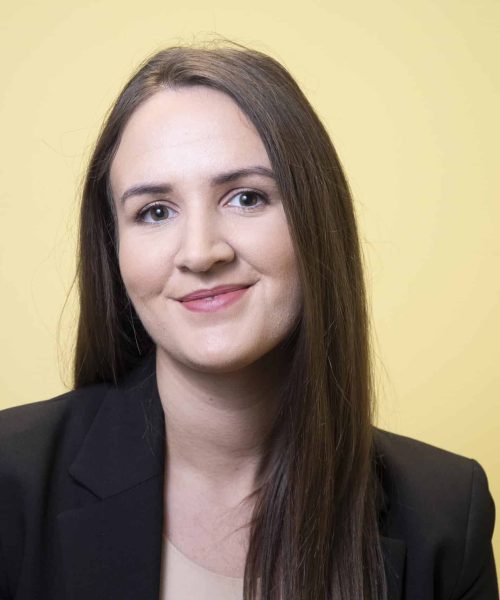 Mairéad initially joined our team as Marketing and Recruitment Co-ordinator. She quickly progressed to Recruitment Consultant and currently manages our busy Technical division. Mairéad is a proud Castlebar woman and holds a B.B.S from ATU Sligo. Mairéad recruits for positions in all areas of Technical/ Engineering and I.T. She has built excellent relationships with companies large and small and has proved herself invaluable in solving their recruitment issues.