Overview
We are seeking a Senior Technical Sales Manager.
This is a nationwide position for our Mayo Client.
Duties:
Develop sales strategy for company.
Procure new business in line with agreed targets.
Developing relationships with clients.
Identify the key decision makers with new clients and turn this into new business.
Identifying and reporting on business opportunities in target markets.
Identifying sales channels globally either direct or distribution.
Identifying sub-contractor to install globally to be used as partners.
Manage all customers quotation and pricing in timely manner with the help of take offs from Engineering Department.
Increasing business opportunities globally through various routes to market End users/Consultants/Contractors etc.
Accurately forecast monthly/quarterly sales and deliver this sales revenue forecast to the CEO/MD on monthly basis.
Recruiting and training sales staff when required.
Monitor sales team's performance and motivate them to reach targets
Compiling and analysing sales figures.
Collecting customer feedback and market research.
Contribute to product and market analysis and research by providing effective feedback to the CEO/MD.
Assist in developing the marketing strategy and sales promotion plans for the company.
Assist in identifying and managing social media channels and implement social media plans for marketing, new projects, and events.
Represent the business at conferences, trade fairs and networking events.
Review customer satisfaction surveys and address any issues that arise.
Carry out full due diligence on all new customers and develop a customer approval process.
Monitor on-going credit terms with all customers and liaise with credit controller on an on-going basis.
Attend monthly management/sales meetings.
Account manage projects for variations onsite.
Account manage projects from startup handover to engineering and be involved on all kick-offs start meeting internally and externally (internal contractors and external contractors).
Project manage & plan sub-contractors to negotiate pricing.
You may be required from time to time to attend onsite meetings to represent company.
Manage and create P&Ls for all projects.
Any meetings must be minuted and minutes issued to the compnaies management team and follow up meetings if required for action.
Submit a weekly status report and monthly reports to the CEO/MD.
You will be expected to travel internationally as business requires
Requirements / Background /Qualifications 
1. Background dealing with technical buyers, especially engineering executives and end users. Selling to or having sold consulting engineers will be a very good advantage.
2. A technical qualification, ideally in engineering/ construction / building services and / or you have developed a high level of technical capability through proven experience in an industrial setting.
3. Proven business development skills, selling to senior technical (engineering) stakeholders, executives and decision-makers.
4. Experience in a technical sector, ideally construction / building services related.
5. You need to be able to work independently and take ownership of making sales happen.
6. Experience working / selling outside of Ireland, especially in a technical environment is an advantage and / or working with or in the multinational sector.
7. Selling a margin-based product is an advantage, as is a background selling in an environment where margin can be defended and increased.
For more information, Contact Mairéad at Arcon Recruitment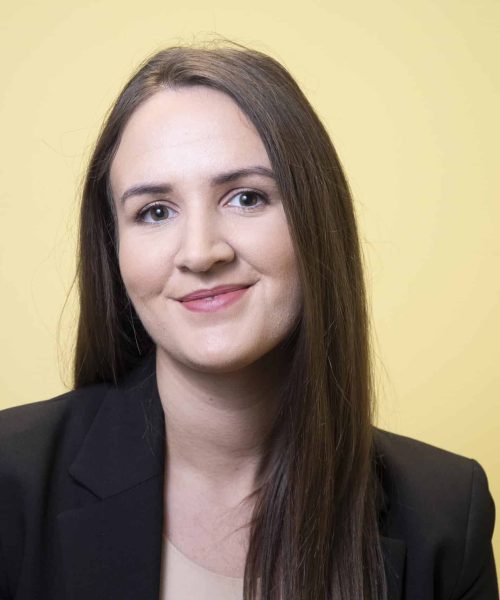 Mairéad initially joined our team as Marketing and Recruitment Co-ordinator. She quickly progressed to Recruitment Consultant and currently manages our busy Technical division. Mairéad is a proud Castlebar woman and holds a B.B.S from ATU Sligo. Mairéad recruits for positions in all areas of Technical/ Engineering and I.T. She has built excellent relationships with companies large and small and has proved herself invaluable in solving their recruitment issues.