Overview
Our Client requires an R&D Project Engineer to join their team in Mayo.
Core tasks for R&D Project Engineer
There will be main focus to deliver a project to redesign a polymer flange that will eliminate condensation of vapours and chemical laden air.
Following initial polymer materials research, create a realistic lab-based test protocol that will be needed to be established to simulate these.
Lead the research of new materials that could be used to develop product offerings.
Develop design guides, reports, and processes currently in place.
Liaise with independent test houses to perform various product development tests.
Research all safety and performance standards in the ventilation industry and further develop documentation to show compliance and quality standards.
Research new technologies and systems (Fourth Industrial Revolution) and develop plans and methods they can benefit the company in the next 1,2,5,10 years.
Other responsibilities include for R&D Project Engineer:
Always maintaining the Company's interests.
Understand and apply our QEHS policies statement in all aspects of your work.
Contribute towards achieving company objectives that are of relevance to your work.
Implementation of company Health and Safety policy.
Comply with QEHS Management System requirements i.e. perform your work according to your process documents, and procedures and maintain document information/complete forms/records as required
Essential Criteria R&D Project Engineer:
Hons Degree in Mechanical Engineering or equivalent.
Minimum 2-3 years experience in a similar role.
Industrial experience in Polymers/polymer manufacturing.
Strong ability to create reports and instructional guides.
Strong material science background.
Creative thinking, problem-identifying, and problem-solving skills.
Working knowledge of using SolidWorks, Microsoft Excel, and Word.
Strong team player with great communication skills.
Knowledge of Product development & evaluation; Data analysis, Analytical techniques, and project management.
Legally permitted to work in the EU.
Language: English to expert level for the business.
For more information Contact Mairead at Arcon Recruitment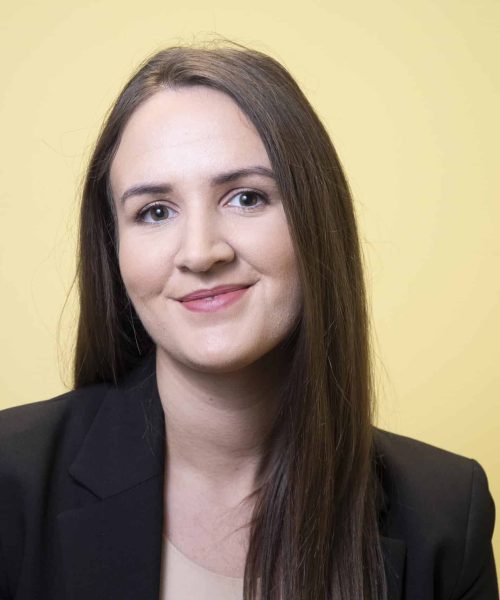 Mairéad initially joined our team as Marketing and Recruitment Co-ordinator. She quickly progressed to Recruitment Consultant and currently manages our busy Technical division. Mairéad is a proud Castlebar woman and holds a B.B.S from ATU Sligo. Mairéad recruits for positions in all areas of Technical/ Engineering and I.T. She has built excellent relationships with companies large and small and has proved herself invaluable in solving their recruitment issues.