Overview
QA Manager required for our client in Mayo
The position will provide QA leadership and vision as part of a cross functional Plant Leadership Team, striving for a dynamic Culture of Quality to continuously improve our products, processes and Quality Management System (QMS) to best fulfil our Mission and Vision and make life more rewarding and dignified for the people who use our products. They will support both the Ballina manufacturing facility and the global Quality organization to achieve business objectives.
Responsibilities: 
The Quality Assurance (QA) Manager will directly oversee the activity of the QA department and staff. As part of this responsibility, they will generate and maintain a plan for the professional development and coaching of all direct reports including annual goal setting.
Develop and maintain an overall strategy for their QA function ensuring communication to key stakeholders for alignment.
Responsibility for developing, implementing, and maintaining the QMS  for the organizations products and processes ensuring audit readiness and compliance is maintained in line with required standards, regulations and company procedures.
Quality oversight for raw materials, packaging components, in-process and finished goods product release.
Quality Oversight for change control, complaints, internal audit, risk management, notified body/health authority external audits.
Quality oversight for validation activities linked to process, equipment and computer systems
Quality oversight for the introduction of changes to existing products and of new innovative products
Support and lead on the sites operational excellence program ensuring the quality function work towards efficient and effective processes.
Provide QA technical direction and guidance to achieve company objectives.
Responsibility for preparation and management of the QA operating budget in conjunction with the Operations and Finance functions.
Collaborate with manufacturing to ensure achievement of existing quality levels of manufactured products and seek methods to continually improve quality outcomes including leading on cost of quality initiatives.
Decision making authority with respect to product quality in consultation with key stakeholders.
Participate in Plant Leadership Meetings as required.As part of Hollister's Global Quality Leadership Team (QLT), the position holder will attend QLT meetings as required
Other duties as required.
Experience & Qualifications:
Number of Overall Years Necessary: 8-12
5+ years' experience in a Medical Device/Pharma Industry in a Quality Leadership role that includes personnel and Quality System leadership.

Third Level degree in Quality/Science/Engineering or a related discipline is required.

Advanced degree is desirable
Specialized Skills/Technical Knowledge:
Thorough 

Knowledge of Quality Management system elements and associated regulatory requirements (ISO 13485, ISO 14971, FDA 820.30, MDD/MDR etc.)

Knowledge of internal & external audit management with proven experience in representing a company in interactions with notified body/Regulatory agencies.

Good working knowledge of continuous improvement and root cause problem solving in a manufacturing setting.

Demonstrated ability to project manage and execute tasks in a timely and efficient manner.

Must be able to communicate (both written and verbal) at all levels of the organization and with customers, suppliers and regulatory agencies.

Good interpersonal skills with the ability to work as part of a cross functional team.

Excellent analytical skills with an ability to define problems, analyze through data collection/fact finding and draw valid conclusions in a timely manner.

Have a continuous improvement mindset and demonstrated change management skills
For more information, Contact Mairéad at Arcon Recruitment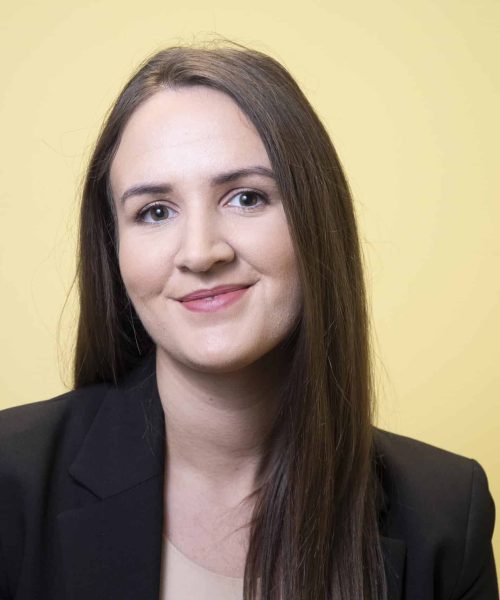 Mairéad initially joined our team as Marketing and Recruitment Co-ordinator. She quickly progressed to Recruitment Consultant and currently manages our busy Technical division. Mairéad is a proud Castlebar woman and holds a B.B.S from ATU Sligo. Mairéad recruits for positions in all areas of Technical/ Engineering and I.T. She has built excellent relationships with companies large and small and has proved herself invaluable in solving their recruitment issues.