Overview
Due to continuous expansion, our client based in Mayo is hiring an experienced and professional Purchasing Manager (Buyer) to oversee the procurement functions of the business.
In this position, you will act as a point of escalation and drive process improvement initiatives across the entire procurement function.
The successful candidate will be an ambitious, confident, entrepreneurial, and high-spirited procurement professional with strong leadership experience.
Responsibilities: 
To optimize the flow of products to fill all orders on time, resulting in maximum sales, whist ensuring all related costs are kept to a minimum.
Communicate with all user sections and maintain good supplier relations.
Oversee and maintain stock levels.
Provide administrative support and resolved procurement related issues.
Sign business agreements with suppliers as per company policy and regulations.
Monitor and review inventory systems.
Work with suppliers and supply chains to ensure that key processes are running cost efficiently.
Build strong working relationships with both internal and external stakeholders.
Actively contribute to the strategic sourcing of products.
Oversee the procurement process from identifying the requirement, to providing payment to supplier.
Ensuring compliance of supplier agreements and negotiations.
Identify cost savings where appropriate.
Negotiate best credit terms and prices (fully integrated – supplier & transport)
Work with Sales and Marketing in compiling and pricing products
Build long term relationships with suppliers
Organising and coordinating delivery of foreign imports.
Requirements: 
Exceptional written and spoken communication
knowledge and interest in the Agricultural / Engineering industry would be advantageous
2+ years' experience
Strong stakeholder management and negotiation skills
Excellent Quantitative and analytical experience, including solid comfort with Excel
Superb IT skills
Ability to focus and prioritise tasks.
Ability to work well under pressure.
For more information, Contact Mairéad at Arcon Recruitment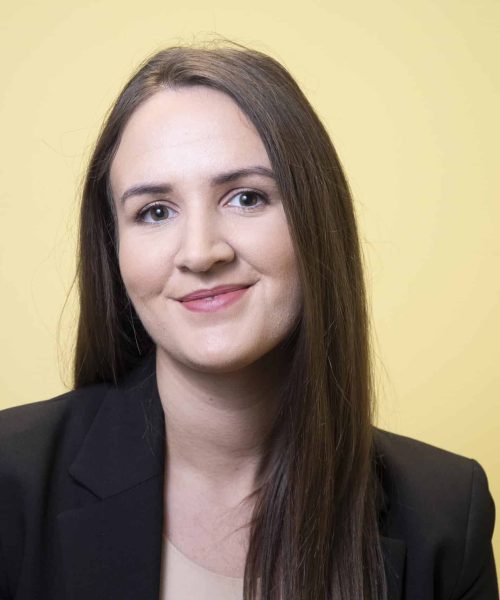 Mairéad fills the very busy position of Recruitment Administrator in Arcon. This position is multi-faceted and involves providing support to the Recruitment team. Mairead's day is never typical, and she has a great ability to prioritise tasks in an ever-changing and pressurised environment. Mairéad also manages our extensive database and regularly "catches up" with our registered candidates to make sure the information we have on file is always up to date and correct.