Overview
Our Client, based in Mayo requires a Mechanical Engineer to join their team.
Main Function:  Working with the project manager to deliver all aspects of projects from planning through implementation to final account stage.
Responsibilities 
Design and value engineering of mechanical services
Providing office & site support to the project teams
Attend design team meetings and site meetings
Procurement of mechanical services plant
Agreeing program with main contractor
Core tasks
Issuing plant and equipment submittals for approval by design team.
Issuing and updating Quality Assurance and Quality Control procedures.
Keeping to program and within hours and materials budgets
Liaising with design team
Recording and implementing all variations
Implementation of company Health and Safety policy
Monitoring progress on site
Integrating the work of any subcontractors
Ensuring Consultant Engineer signs off progress each month
Ensuring all client handover materials and procedures are complete
Agreeing Final Account including all variations with Consultant Engineer in a timely manner
Responsibility for a number of projects at the same time typically
Preparing and Monitor programmes
Maintaining the Company interests at all times
Ensuring there is sufficient materials on site to prevent any downtime and allow each task to be completed
Issuing of weekly project reports
Comply with companies QEHS Management System requirements i.e. perform your work according to your process documents, procedures and maintaining document information/completing forms/records as required.
Understand and apply with our QEHS policies statement in all aspects of your work.
Contribute towards achieving the company objectives that are of relevance to your work.
For further information please contact Thomas in Arcon Recruitment.
Thomas: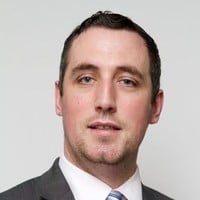 Senior Construction Recruitment Consultant
Thomas joined the Arcon team in January 2020, heading up the Construction and Engineering division. Thomas brings a wealth of experience with him having worked for a number of years in recruitment- both in an agency and within an in-house environment. Originally from Sligo, Thomas is now living and settled in Westport.