Overview
We have an amazing opportunity for an experienced E-Commerce Team Lead for our established client.
The E-commerce Team Lead helps define, plan, implement and test a range of cutting-edge E-commerce & Digital Marketing projects.
This position comes at an exciting time of growth in the company, as you will play a key part in rolling out the 2023 Digital Strategy. Managing your own team, you will be exposed to a range of leading Ecommerce and Digital Marketing technologies working closely with the Head of Online.
Role Responsibilities:
Play an integral part in managing Ecommerce projects and planned website releases from inception to completion.
Partner with stakeholders across the business to continuously improve the Ecommerce process in place and manage the list of development work based on business priorities.
Work closely with our Ecommerce platform provider on areas such as site performance, site speed, infrastructure, and new product releases.
Make recommendations on product releases related to the eCommerce platform to the Head of Online.
Understand and scope stakeholder requirements to produce detailed briefs and project plans.
Create accurate development and support tickets and instruct and manage the relationship with the external development team.
Communicate with the wider Online team on progress of projects/releases and support issues.
Upskill members of the online team on new functionality deployed to the platform.
Maintain and update training and how-to documentation on the functionality of the platform.
Manage an external web development team of 4-5 people & 1-2 internal direct reports.
Working with website monitoring and testing tools to ensure the website is performing optimally at all times including peak planning.
Responsible for managing the end-to-end testing of all projects, and planned releases/support tickets in staged and production environments. Logging feedback with developers.
Manage the running of various reports and scripts required by the business on a daily and weekly basis.
Troubleshoot issues on the platform raised by various departments as they arise.
Support the business' sustainability Impact Strategy through proactive promotion of economic, environmental and social initiatives undertaken, aimed at ensuring our ambition to be circular in every aspect of our business by 2030 is realised.
The successful candidate will possess the following:
Degree in IT / Software engineering /Business Information Systems / E-commerce or related discipline
4–5 years experience working in an Ecommerce development, support & testing environment
Experience using ecommerce platforms such as Shopify, Salesforce, Magento, or SAP
Experience using SAP Commerce Cloud/ SAP Hybris an advantage
Experience working in a retail ecommerce environment
Excellent Project Management Skills and experience of Agile development
Experience developing and executing Testing plans
Working knowledge of agile systems such as JIRA, Slack, and Supports desks
Excellent MS Office skills, especially Excel
Ability to be able to work as part of a team or on your own initiative
Ability to code in HTML, CSS, JavaScript, and PHP
Experience managing a team
This is a hybrid position with requirements to attend onsite in either Mayo or Galway one day per week.
For more information, contact Mairéad at Arcon Recruitment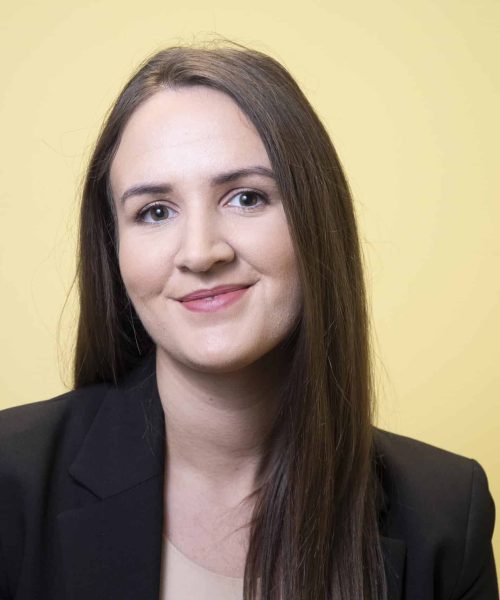 Mairéad initially joined our team as Marketing and Recruitment Co-ordinator. She quickly progressed to Recruitment Consultant and currently manages our busy Technical division. Mairéad is a proud Castlebar woman and holds a B.B.S from ATU Sligo. Mairéad recruits for positions in all areas of Technical/ Engineering and I.T. She has built excellent relationships with companies large and small and has proved herself invaluable in solving their recruitment issues.