Overview
We are seeking Demand Planning Analyst in Mayo
Duties:
Use E2E data in demand analytics to drive system consensus on concentrate demand.
Ensure system data consistency to build trust for material teams, finance & procurement.
Accelerate data visibility across Supply Chain teams & external partners, leveraging advanced reporting solutions and streamlining communication channels.
Facilitate consensus on demand plans over the short, medium & long term – leveraging next generation process.
Continuously reassess process improvement & automation opportunities to drive efficiencies.
Education, experience & skill requirements:
Bachelor's degree in data Intelligence, Business, Finance or Supply Chain Management.
5+ years' experience in Data analytics, Planning / materials management, or Budget areas.
Analytical reasoning, logical thinking
Work with digital tools – ERP, Business Intelligence & Reporting (Power BI), Data transformation (e.g., Power Automate)
Business analytics – if possible, in a supply chain environment
Data architecture
Sales & Operations planning
Lifelong learning aspiration, growth mindset
Self-direction, autonomy
Comfort with change, uncertainty
Problem-solving, critical thinking
Collaboration in a multicultural, cross organization environment
One team spirit – deliver work requiring contribution from multiple stakeholders and geographies.
Adaptability & resiliency
For more information, Contact Mairéad at Arcon Recruitment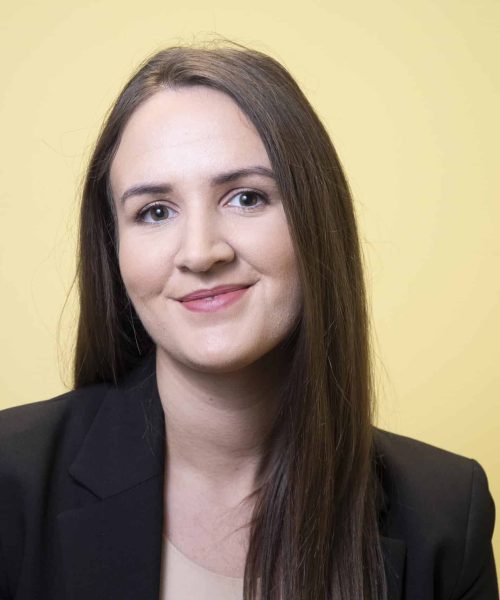 Mairéad initially joined our team as Marketing and Recruitment Co-ordinator. She quickly progressed to Recruitment Consultant and currently manages our busy Technical division. Mairéad is a proud Castlebar woman and holds a B.B.S from ATU Sligo. Mairéad recruits for positions in all areas of Technical/ Engineering and I.T. She has built excellent relationships with companies large and small and has proved herself invaluable in solving their recruitment issues.