Overview
This role will involve the Management, Review and Co-Ordination of design packages from Consulting Engineers and project Contractors in order to deliver a thoroughly robust and safe design for execution of the works.
This role will involve a combination of office and site based engineering activities, where you will be expected to carry out the level of Co-Ordination referenced above at design stage and continue the inspection, review and Co Ordination during the construction phase to ensure the works are being executed in accordance with the design and works planning.
Description:
Implementing design review, making and recording changes to designs and disseminating those changes to the relevant parties.
Physical presence required at work fronts to review the implementation of designs and seek efficiencies and improvements of the design delivery.
Support the Project Manager to achieve the contract program
Ensure RAMS & ITPs are completed in conjunction with progression of works
Ensure NCRs and defects are actioned and closed out to the satisfaction of the company
Regular liaison with Project Manager to ensure that subcontractor works are delivered
Consult where appropriate Health & Safety to ensure that all safety standards are followed.
Monitor sub-contractors safety standards and ensure that they comply with standards.
Required skills:
·Third level qualification in Civil Engineering or Structural Engineering, plus significant and relevant experience.
4 years' experience of Engineering Design Co-Ordination of large scale technical investment projects of a Civil Engineering or heavy Construction nature or similar works on a Pharmaceutical site.
In-depth knowledge of Construction regulations.
·Experience of Temporary works Design process is an advantage
Thorough knowledge and relevant experience in the civil/construction industry and project engineering.
Proficient at preparing reports
Specialist knowledge in their expert domain
Thorough knowledge (legal, technical, functional) of Construction management.
·English speaking
For further information please contact Thomas in Arcon Recruitment
Thomas: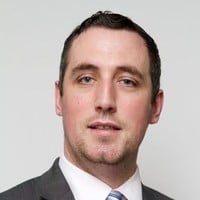 Senior Construction Recruitment Consultant
Thomas joined the Arcon team in January 2020, heading up the Construction and Engineering division. Thomas brings a wealth of experience with him having worked for a number of years in recruitment- both in an agency and within an in-house environment. Originally from Sligo, Thomas is now living and settled in Westport.