Overview
Our Client a Mechanical Contractor in Mayo is seeking a Junior BIM Engineer to join their team. They operate in various construction sectors with excellent opportunities for career growth. Ideally it would suit a candidate with 3+ years experience. 
Primary Responsibilities:
As a Junior BIM Engineer you will be assisting the BIM Manager in the following tasks:
· Detailing of 3D elements needed for design and co-ordination
· Production of 3D model files through Revit.
· Production of 2D co-ordination and installation drawings
· Ensuring that detailed model files are co-ordinated and clash free by clashing against federated model on a constant basis
· Taking direct instructions from BIM lead on all design issues
· Administration of Vault files
· Clash detection of submitted files
· Ensure all files submitted in correct format
· Attend weekly co-ordination meetings when requested
· Support all parties working within the BIM process
· Assist with clash resolutions on site
· Verification and preparation of layout drawings to meet contract requirements
· Confers with project engineer and project management staff to resolve problems and explain drawings to production or construction teams providing adjustments as necessary
· Production of all verified record drawings
· Site surveying & verification as required
· Production of all 2D project drawings
· Updating and administrating of all co-ordination documents registers and drawings
· Assist with tenders and other drawing requirements from the business unit.
Role Requirements:
Work within a designated project working as part of a project team
Gain knowledge of mechanical systems with regard to 3D co-ordination
Develop knowledge of onsite co-ordination, fabrication and construction
Attend co-ordination meetings and develop communication skills
Ability to quickly learn and adapt to new software systems
Strong analytical and problem-solving skills
Strong communication and interpersonal skills with good commercial acumen
A team player who is a good multi-tasker and flexible in adapting to the demands of challenging project environments
Excellent time management skills and the ability to meet tight deadlines
Key Skills:
· Minimum of 2 years' industry experience preferably in a Mechanical Engineering role.
For further information please contact Thomas in Arcon Recruitment
Thomas: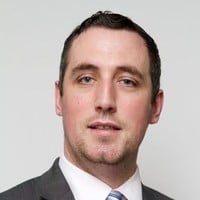 Senior Construction Recruitment Consultant
Thomas joined the Arcon team in January 2020, heading up the Construction and Engineering division. Thomas brings a wealth of experience with him having worked for a number of years in recruitment- both in an agency and within an in-house environment. Originally from Sligo, Thomas is now living and settled in Westport.