Overview
Our Client an engineering consultancy is seeking a Civil Resident  Engineer to join their team.
Summary:
Due to continued growth in our Construction Professionals Division and an ambitious pipeline of new works, our client has a number of vacancies for Resident Engineers and Project Managers of all levels on water/wastewater projects. In particular, we have an immediate in Co Galway.
Resident Engineer (Civil) Requirements:
This RE (Civil) role is based in the Western Region as part of a wider RE Team covering an ambitious pipeline of #water sector projects in the region. In this case, the projects include HSQE and Reservoir Programme works.
The HSQE Programme (Health, Safety, Quality and Environment) involves the inspection and management of associated improvements across sites throughout the region.
The Reservoir Programme involves the management of reservoir inspection, cleaning and maintenance work to reduce the potential for microbiological, chemical or physical problems associated with reservoirs and associated networks.
Candidates should:
Hold a degree in Engineering or an equivalent professional qualification in Engineering.
Have at least 7 years post graduate relevant experience with a minimum of 2 years experience in on-site supervising Capital Infrastructural Schemes preferably on water/wastewater engineering projects.
Have experience administering contracts.
Have good knowledge and awareness of Health & Safety legislation and regulations.
Be capable of writing clear and concise reports.
Have a full Clean Driving Licence.
Have excellent communication skills, coordination, and organisational skills
The ideal candidate will have experience of:
Delivering works in accordance with Specification Requirements.
Delivering works to Budget and to Programme.
Liaison with Clients, Local Authority personnel and Stakeholders.
Maintaining detailed records of all Site Activities.
Tracking Programme of Works and Project Planning.
Maintaining Quality Checks.
Monitoring Testing to Specification Requirements.
Assessment of Contractor claims.
Assessment of Contractor payment applications.
Reviewing Contractor Design Submissions
Compilation of As-built Drawings and Maintenance Manuals.
For further information please contact Thomas in Arcon Recruitment
Thomas: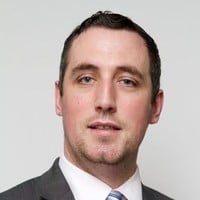 Senior Construction Recruitment Consultant
Thomas joined the Arcon team in January 2020, heading up the Construction and Engineering division. Thomas brings a wealth of experience with him having worked for a number of years in recruitment- both in an agency and within an in-house environment. Originally from Sligo, Thomas is now living and settled in Westport.