Overview
Our Client a Large Mechanical Engineering company in Dublin requires a Mechanical PM to join their team.
Responsibilities of the position include, but are not limited to:
Management of EH&S on designated site(s)
Management of Junior Project Managers, Project Engineers, Foremen, Site staff
Communication and co-ordination with Clients, Main Contractors, Consultants and Design Team representing the company in a professional manner
Problem solving and decision making in collaboration with line manager on site matters
Planning of resources, labour, materials and subcontractors
Management of materials and supplies on site in safe and secure manner
Core tasks
Delivering projects on program and within budget
Liaising with design team
Implementation of company Health and Safety policy
Monitoring progress on site
Managing relationships with Contractors, Subcontractors, Consultants, Clients, End Customers
Maintaining site documentation in orderly and accurate manner
Approving all Final Account Claims including all variations
Responsibility for all projects in the area
Holding regular meetings with Contracts Manager to discuss and monitor progress of each project
Being available to take calls from clients etc. at all times
Reviewing all minutes of project meetings and addressing all issues arising
Submitting weekly status reports to Operations Manager
Comply with the Companies Engineering QEHS Management System requirements i.e. perform your work according to your process documents, procedures and maintaining document information/completing forms/records as required.
Understand and apply with our QEHS policies statement in all aspects of your work.
Contribute towards achieving the companies objectives that are of relevance to your work.
For further information please contact Thomas in Arcon Recruitment
Thomas: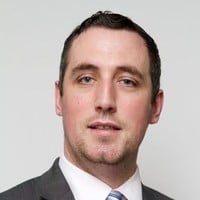 Senior Construction Recruitment Consultant
Thomas joined the Arcon team in January 2020, heading up the Construction and Engineering division. Thomas brings a wealth of experience with him having worked for a number of years in recruitment- both in an agency and within an in-house environment. Originally from Sligo, Thomas is now living and settled in Westport.