Overview
Our Client a Specialist Contractor in Dublin is seeking a Health and Safety  to join their team. They operate across various construction sectors with excellent opportunities for career growth. Ideally it would suit a candidate with 4+ years experience. 
The Role:
You will be responsible for the management of key site(s) in Cork / Munster Region or Dublin/Leinster Regions. You will be flexible, both in terms of working environment and site location.
The candidate will be responsible for creating all safety documentation with assistance from the site team in developing safety plans, RAMS, permits, site audits, managing safety training, plant certification and assisting with SPA's.
You will have the ability to manage and motivate the safe working of site operatives. A strong interest in dealing with issues at source onsite rather than reporting is required.
The candidate must be aware of the fast pace of specialist subcontracting and must be motivated to keep our site team safe. The ability to anticipate issues before they arise is important and the candidate must be proactive rather than reactive in their approach.
What you Need:
The candidate must have a formal safety qualification or higher with at least 4 years post qualification experience and must be familiar dealing with Main Clients Representatives, Contractors, Sub contractors, and direct employees.
The candidate must be computer literate, with working knowledge of pdf markup software, PowerPoint/Word, email and web document portals.
Good reporting skills are needed to present professional reports to our Clients.
The candidate must be authoritative, give respect to and command respect from the work force. Equally important is to have a calm, considered approach to issues as they arise and earn the respect of the Clients team.
You must be disciplined and organised for daily documentation requirements, knowing what is needed and when, to ensure the workforce gets working every morning and throughout the day.
Benefits for Employees
Employee Assistance program for all employees (24/7 Confidential Support) providing assistance with Mental Health/ Family Life/Budgeting/Legal Information.This program also gives access to a Health Portal providing Webinars/Nutritional Advice/ Fitness Advice & Health Checks.
Competitive Salary for the best candidate depending on experience.
Yearly Team building events.
Continuous Professional Development.
For further information please contact Thomas White in Arcon Recruitment by email at [email protected], by mobile on 087 2348835.
Thomas: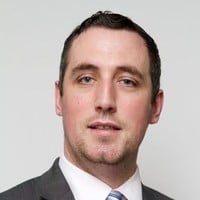 Senior Construction Recruitment Consultant
Thomas joined the Arcon team in January 2020, heading up the Construction and Engineering division. Thomas brings a wealth of experience with him having worked for a number of years in recruitment- both in an agency and within an in-house environment. Originally from Sligo, Thomas is now living and settled in Westport.