Overview
Our client a Contractor based in Connacht is seeking a Contracts Manager looking to work closely with the Managing Director covering various Sites in the Western Region.
NB – Travel will be required for this role and a company vehicle will be provided. 
Excellent communication and negotiating skills with a proven record working on major projects within the Irish / UK industry. You will be responsible for delivering project on time, within budget to the highest quality and safety standards.
Responsibilities:
Project Management, in compliance with company policies, procedures and Building Regulations
Good knowledge & understanding of the GCCC Form of Contract as well as RIAI Standard Forms of Contract
Good knowledge & understanding of the Building Control (Amendment) Regulations 2014
Good technical knowledge of building processes and details
Ensure compliance with Quality, Environment & Health & Safety Management System to ISO 9001, 14001 & OHSAS 18001
Co-ordinate construction of projects to meet programme, budget & specification.
Oversee Site Meetings with the Design Team & Subcontractors
Manage and direct site staff and all subcontractors
Monitor construction, with regard to quality of workmanship and materials
Co-ordinate and liaise with Construction Team to ensure that all subcontractors and site personnel have timely and accurate information.
Chair & recording of meeting with sub-contractors, design teams or the like
Close liaison with the Project QS to monitor cost control, identify variations and procurement of subcontractors.
Ensure compliance with drawings, specifications, building regulations and good building practice
Check and understand all drawings and specifications. Ensure that any errors / omissions are formally communicated to the Design Team in a timely
manner.
Ensure that the Design Team members supply all requested information on time
Production and revision of the contract and sub contract programmes
Ensure company owned plant and equipment is maintained in good working order
Ensure timely provision of essential reports, records, information and services i.e. site diary, RFI's, Emails, Contractors Reports, Programme etc
Requirements:
Ideally degree qualified with a Minimum
Motivated individual with excellent negotiation/communication skills, confidence to "think on your feet" and strong commercial awareness.
Excellent IT Skills, including Microsoft Office Suite, including Planning Software – Microsoft Project, Asta or the like would be advantageous.
Knowledge of CAD
For further information please contact Thomas in Arcon Recruitment.
Thomas: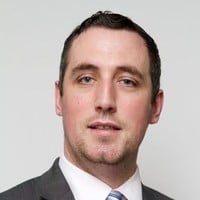 Senior Construction Recruitment Consultant
Thomas joined the Arcon team in January 2020, heading up the Construction and Engineering division. Thomas brings a wealth of experience with him having worked for a number of years in recruitment- both in an agency and within an in-house environment. Originally from Sligo, Thomas is now living and settled in Westport.