Overview
Our Client is seeking a Senior Mechanical Design Engineer, who will be responsible for the design and implementation of automated equipment.
This position is based in Co.Cork
A successful candidate will work on challenging, innovative projects within a highly technical and collaborative working group.
Key Responsibilities Senior Mechanical Design Engineer:
Hands on involvement at the build and de-bug stage to ensure designs meet performance
Work within the design team to develop innovative concepts from customer requirements
3D Design of Mechatronic equipment including mechanisms; transfer systems, servo systems, robotics, pneumatics, electrical equipment and machine guarding systems
Give guidance and direction to machine build technicians to help them realise designs
Ability to take responsibility for large projects and manage cross-functional terms through the life cycle of a project
ensure that the customer end goals are being
Design and implement process improvements for existing automation equipment
Prepare detailed tooling drawings and pneumatic schematics
Liaise with suppliers for component procurement
Liaising with customers on requirement specifications and project deliverables
Preparing detailed safety risk assessments and FMEAs
Development of machine documentation to meet EU standards
Meeting project delivery deadlines
Excellent communication skills are vital as you will have to work within a technical team and be expected to communicate job specification and issues that are occurring on a day-to-day basis.
Key Requirements for Senior Mechanical Design Engineer
Minimum 4 years relevant experience, including:
Educated to degree level in a relevant engineering
Involvement in significant automation projects with responsibility for design sign-off, installation, and commissioning
Extensive experience in a machine design role
Strong experience using 3D CAD applications g. SolidWorks
Excellent communication skills are vital to communicating effectively on job specifications, technical direction, and issues
Must be a self-starter with good attention to detail, willing to take ownership and responsibility to realise project milestones and
Must be keenly interested in engineering technology and remain knowledgeable about cutting edge of automation
Project management experience advantageous
Proven track record in problem-solving and delivering solutions
Demonstrate the ability to take initiative and be innovative
Current driving licence and able to travel as required
For more information, contact Mairéad at Arcon Recruitment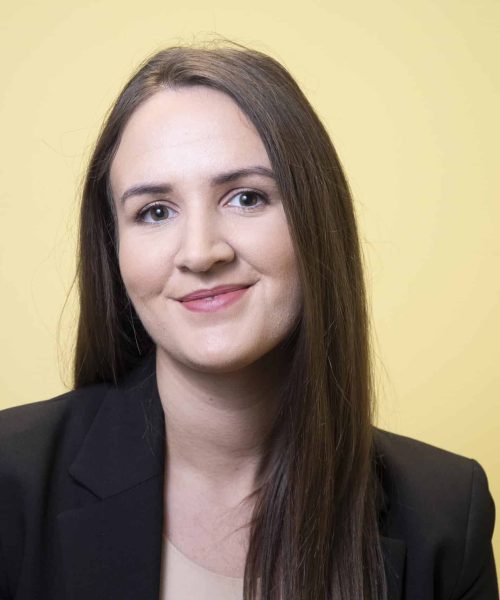 Mairéad fills the very busy position of Recruitment Administrator in Arcon. This position is multi-faceted and involves providing support to the Recruitment team. Mairead's day is never typical, and she has a great ability to prioritise tasks in an ever-changing and pressurised environment. Mairéad also manages our extensive database and regularly "catches up" with our registered candidates to make sure the information we have on file is always up to date and correct.