Overview
As a Controls Engineer, you will be responsible for the design, development, and implementation of complex control systems for automation equipment.
This position is based in Co. Sligo
A successful controls engineer will work on challenging, innovative projects within a highly technical and collaborative working group.
Key Responsibilities for Controls Engineer:
Develop and Debug machine control programs including PLC/HMI/Robotics/Motion Control/Vision/etc.
Involvement in research, development, and implementation of new control technologies
Work within the wider engineering group to develop concepts and specifications for equipment from User Requirement
Co-ordinate and manage controls elements of build and debug of
Responsible for completing controls aspects of projects within the schedule and
Liaising with customers on requirement specifications and project deliverables
Develop relationships with suppliers for equipment/component
Responsibility for design, commissioning, and safety of controls
Provide guidance and direction to junior staff to help them realise designs and ensure that the customer end goals are being
Development of machine documentation to meet EU
Meeting project deliverables and deadlines
Key Requirements for Controls Engineer
Min 5 years relevant experience working on the creation of machine control
Educated to degree level in a relevant engineering
Experience in robotics (ABB, Fanuc, Mitsubishi, Epson)
Experience of machine vision (Cognex, Keyence)
Ability to program AB Control Logix, Siemens S7
Familiar with configuring, commissioning, and debugging common machine networks and drive
Must be keenly interested in engineering technology and remaining knowledgeable about the cutting edge of automation
Excellent communication skills are vital to communicating effectively on job specifications, technical direction, and issues
Must be a self-starter with good attention to detail, willing to take ownership and responsibility to realise project milestones and
Project management experience advantageous
Proven track record in delivering
Current driving license and ability to travel as required
Must be eligible to work in Ireland
For more information, Contact Mairéad at Arcon Recruitment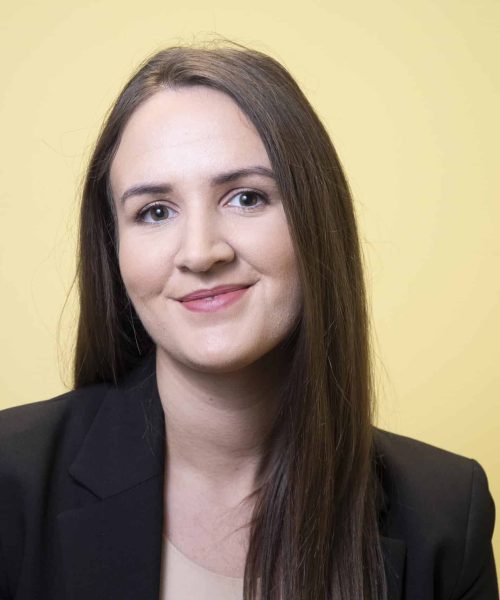 Mairéad initially joined our team as Marketing and Recruitment Co-ordinator. She quickly progressed to Recruitment Consultant and currently manages our busy Technical division. Mairéad is a proud Castlebar woman and holds a B.B.S from ATU Sligo. Mairéad recruits for positions in all areas of Technical/ Engineering and I.T. She has built excellent relationships with companies large and small and has proved herself invaluable in solving their recruitment issues.