Overview
Key Responsibilities:
Integrate as part of the Maintenance team to deliver support for operations.
Carry out all work keeping safety, quality and output to the fore.
Deliver with the other maintenance team members a reliable centered maintenance function with best practices including preventative maintenance.
Work within the maintenance team to ensure a proactive approach to maintenance.
Maintain accurate maintenance data and close out assigned work using the CMMS.
Timely and effective trouble shooting of day to day equipment and system issues.
Candidate Profile:
A FAS Mechanical time-served Apprenticeship with Junior and Senior trade qualification or equivalent.
With at least 3 years post qualification experience in a high-volume process manufacturing
environment
Skills and Experience:
Excellent communication and interpersonal skills.
Good IT skills – Experience of CMMS highly desirable.
Experience in a manufacturing environment highly desirable.
Ability to apply engineering principles in a practical application.
Be energetic with excellent time management skills to allow accurate execution of tasks.
Ability to work proactively in a team environment.
Strong problem solving and troubleshooting skills
Ability to live and deliver on company values of Trust, Team, Will to Win and Value.
For more information please forward your CV to [email protected] or call 0879221136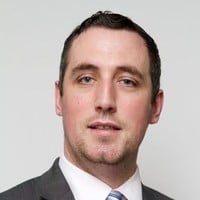 Senior Construction Recruitment Consultant
Thomas joined the Arcon team in January of this year, heading up the construction division. Thomas brings a wealth of experience with him having worked for a number of years in recruitment- both in an agency and within an in-house environment. Originally from Sligo, Thomas is now living and settled in Westport.