Overview
Our client is looking for recruit maintenance Electricians and Fitters in North Dublin.
The Opportunity:
Reporting to the relevant Asset Management Team Lead the primary focus of this role is to operate and maintain all systems and assets. At the core of this role is the safe provision of effective planned and reactive maintenance to support the various engineering systems and equipment assigned to each technician & team. Work is delivered through key performance indicators to facilitate the successful operation of our asset base.
Key Responsibilities:
Complete reactive maintenance and repairs on all asset types as directed by the Team Lead and where competent to do so.
Work in a cross functional & multi skilled environment to support, operate and maintain all assets.
Demonstrate excellent and prompt communication on system issues both within Asset Management and among other stakeholders, internal and external.
Maintaining a clean & healthy work environment in all asset areas (cleaning, vacuuming, removal of waste, used lamps, filters etc.)
Produce and maintain comprehensive, timely, records and documentation to support asset performance metrics and ensure equipment/system availability targets are achieved.
Maximise the use of all technologies, including full use of real time mobile technologies. e.g. phones, tablets, laptops, PDA etc.
Use of CMMS for the generation and recording of all planned, reactive, and arising corrective works. Including recording of timecards, escalations, and full completion of the appropriate workflows, in an effort to improve the performance of the system's reliability and our processes.
Delegate & back fill in other work groups/teams as required.
Support cost effective and customer focused maintenance solutions.
Safe & competent operation of engineering related equipment as required.
Promote, report on and participate in a positive H&S culture, participate in all initiatives, audits, incident reporting and safety checks and actively challenge those who would negatively impact on our H&S and quality standards.
Attend toolbox talks and safe work procedure briefings.
Provide support and participate in all continuous improvement projects and trials on behalf of asset management.
Participate in all training required, either internal or external to daa, ensure competence and compliance standards are met, surpassed and sustained.
Participate in completion, development & review of standards, documentation, reporting and work methods across Asset Management.
Take full responsibility for inventory usage ensuring adherence to the associated procedures.
Escorting of various contractors as directed by the Team Lead or asset management.
Knowledge, Skills and Experience:
Relevant technical qualification (National Craft Certificate/Standards Based Apprenticeship) in mechanical or electrical discipline or equivalent. Experience of all or some of the following systems is desirable. – Conveyors systems, automation, Building Service Systems (mech and/or Elec, Life safety, HVAC, Security, Public health systems etc.)
Appropriate and recognised technical qualification.
Demonstrates an understanding of the building services operations & associated
Strong communication skills both written and (for H&S reasons, Fluent English language skills are essential due to the nature of radio communications within the buildings and campus).
Computer literate (can demonstrate competency in Microsoft office).
Proven track record of excellent team working/interpersonal
Provide full flexibility in terms of hours of work, shift patterns, out of hours call in and remote technical support.
Must be a team player & committed to company values
Practical, logical aptitude for electrical & mechanical systems maintenance.
Excellent practical demonstrable fault finding and trouble-shooting capability.
Hold and maintain a full clean driving licence.
For more information Contact David at Arcon Recruitment on 0879221136 or at [email protected]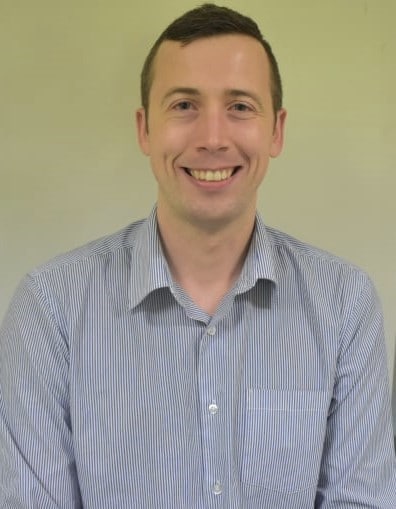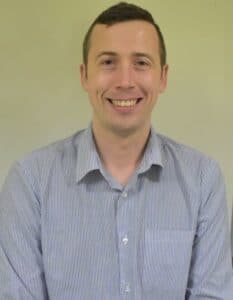 Technical & Engineering Recruitment Consultant

David is the most recent addition the the Arcon Team. A Galway native recently settled in Foxford, David is a very experienced recruiter. he spent several years working with agencies in the fast paced London market and now utilises his skills to fill positions in the Technical and Engineering division of Arcon.