Overview
We are seeking a Retail Manager for our Client in Mayo
Key Tasks/Responsibilities are as follows
To work with Sales teams to achieve overall Sales targets & margins.
Work with Sales & Customer service staff to ensure all customers are served without delay, in a courteous manner and sales/returns dockets are processed in line with company policies.
Give feedback to staff on their performance on an individual and team basis.
Staff Rotas and scheduling- Prepare and communicate weekly work schedules and communicate to staff.
Approve weekly timesheets and holiday requests Manage all absences and timekeeping issues
Lead and collaborate with senior management in developing staff in terms of their Product Knowledge; Selling & Customer service skills; knowledge and understanding of Sales policies & procedures; use of EPOS system; H&S training. To systematically develop product knowledge levels of Sales & Customer service staff to ensure high standards of service to customers, whilst promoting flexibility within the workplace.
Formal review of staff performance on an annual basis and regular feedback on performance on an individual and team basis.
Ensure the Cash desk is operated in line with company policies, procedures & security standards. Promote and maintain Customer Loyalty and Gift card programmes.
Ensure you and Retail team members purchase products from agreed suppliers in line with company policies and procedures.
Ensure checked-in supplier deliveries are priced and merchandised on the shop floor without delay.
Monitor stock levels in Store areas and shop floor to ensure no stock outs and stock losses are kept to a minimum.
Liaise with Marketing and Brand manager to plan, execute and review Retail promotions both in-store and online on a periodic basis.
Liaise with Financial Controller on all aspects of financial and operational performance.
Liaise with second branch in areas of mutual interest and benefit.
The stock should be displayed safely on shelving and packaging & strapping should be removed from the Shop floor, baled & recycled without delay.
Security: To comply with company procedures to ensure no unavoidable losses of Stock; Cash; keys or documentation.
For more information please contact Maria at Arcon Recruitment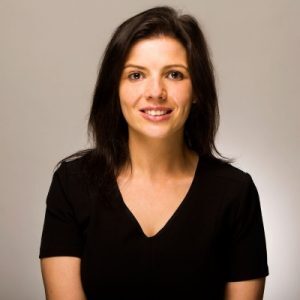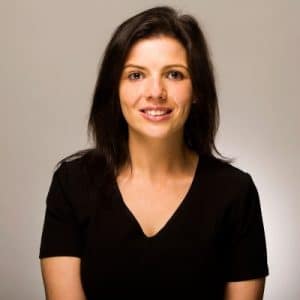 Maria is a Senior Recruitment Consultant with Arcon Recruitment. Originally from Swinford, Co Mayo, Maria holds an honours degree in Finance from GMIT. Maria is responsible for developing relationships with new and existing companies and assisting them with all aspects of their recruitment requirements. During her time with Arcon, Maria has been involved with both one off recruitment projects for small indigenous companies and larger more structured recruitment campaigns for multinational clients.