Overview
We are seeking a Manufacturing Process Engineer in Mayo.
Reporting to the Process Engineering Manager, this role will support technical aspects of the Operations work-stream from a process improvement skillset.
In addition to pure technical support, this role leads continuous improvement initiatives for our operation that focus on efficiency, cost, quality, safety & environmental performance. Ideally you will be a self-starter with the ability to work effectively in a highly automated manufacturing environment, supplying a worldwide customer base.
KEY DUTIES/RESPONSIBILITIES
Apply a proactive and methodical approach to troubleshooting daily shift production issues and Continuous Improvement with cross functional teams, comprised of operations, engineering, quality, and safety.
Perform detailed, technical breakdown analysis of improvements and ensure that quantitative, data is readily available to stakeholders in a timely manner.
Take ownership and lead the development, agreement and execution of continuous Improvement Initiatives in order to address gaps in throughput, quality, safety and environmental metrics.
Work with operations, quality and engineering teams to develop future operational, process improvement and capital expenditure requirements, with appropriate business justifications based on projected throughput.
Specify, purchase and project manage installation of new processing systems in accordance with business requirements.
Ensure robust design review is included as part of project delivery incorporating appropriate tools as necessary, e.g., FMEA, HAZOP.
Develop comprehensive profiles for hardware and software systems for the future.
EDUCATION & PREVIOUS WORK EXPERIENCE
Degree in Chemical, Mechanical, Electrical or Manufacturing Engineering or related field of study required.
At least 3 years' experience in the process/FMCG industry leading projects and providing technical support.
Strong track record of delivering Continuous Improvement Initiatives required.
Demonstrated implementation of continuous improvement lean methodologies including DMAIC/DMADV, Kaizen, SMED and Agile Project Management Techniques.
Demonstrated experience of equipment assessment and technology selection required.
Ability to read and interpret architectural, electrical, Piping & Instrumentation (P&ID), logical, isometric, facility and equipment layout drawings and diagrams.
Excellent understanding of safety legislation, safety standards and risk assessment methodologies.
Self-starter with the ability to work on own initiative, while possessing strong team player characteristics.
For more information, Contact Mairéad at Arcon Recruitment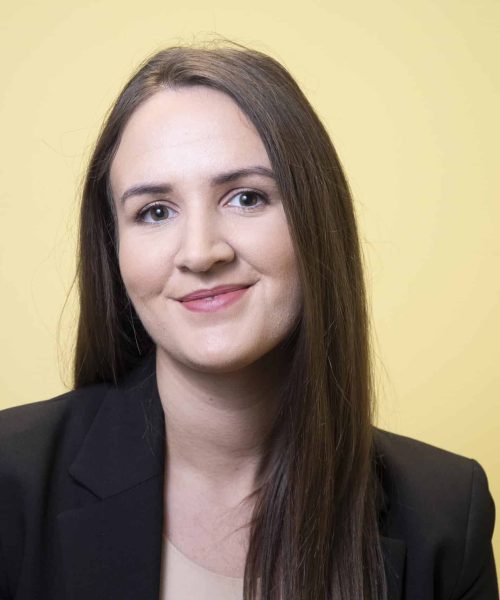 Mairéad fills the very busy position of Recruitment Administrator in Arcon. This position is multi-faceted and involves providing support to the Recruitment team. Mairead's day is never typical, and she has a great ability to prioritise tasks in an ever-changing and pressurised environment. Mairéad also manages our extensive database and regularly "catches up" with our registered candidates to make sure the information we have on file is always up to date and correct.