Overview
Our client, who is a multinational manufacturing company, is seeking to recruit an IT Technician to join their European manufacturing operation in Castlebar.
Responsibility:
Responsible for general maintenance of desktop hardware and software.  This includes, but is not limited to, desktop computers, laptops, printers, copiers, phones, and other peripherals.
Essential Functions of Job:
Setup new computers and related systems. Install, configure, and maintain desktop hardware and software in a timely manner to maximize organizational performance.
Document installation procedures and hardware/software issues that arise.
Troubleshoot hardware and software failures and replace or repair as needed.
Train and provide technical support to end users and other technical support staff in the uses and abilities of systems.
Maintain security measures to protect data, software, and hardware.
Troubleshoot network connection problems.
Contribute to and maintain system and network standards.
Research and report on new technology
Research and report on any IT security threat
Education:                           
Degree in Computer Science, Information Systems, related field, or significant college coursework and/or experience in a related field.
Experience:                         
Two (2) years' experience with computer hardware, software, and networking or related field.
KNOWLEDGE:                              
Microsoft: Printing, Windows Desktop OS, Office.
Security: Windows, NTFS (New Technology File System).
Network topology.
SKILLS:                                         
Ability to communicate technical information to non-technical employees.
Able to accurately troubleshoot computer and systems problems.
Able to work with minimal supervision.
Strong analytical skills to solve hardware and software related issues.
For more information, Contact Mairéad at Arcon Recruitment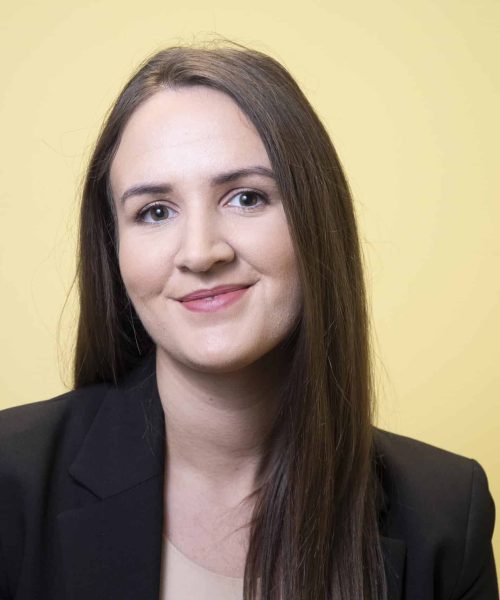 Mairéad initially joined our team as Marketing and Recruitment Co-ordinator. She quickly progressed to Recruitment Consultant and currently manages our busy Technical division. Mairéad is a proud Castlebar woman and holds a B.B.S from ATU Sligo. Mairéad recruits for positions in all areas of Technical/ Engineering and I.T. She has built excellent relationships with companies large and small and has proved herself invaluable in solving their recruitment issues.