Overview
We are seeking to recruit a Finance Administrator on behalf of our well established client, based in Co. Mayo, on a 6 month contract
Principal Duties, Responsibilities & Accountabilities 
Maintaining close contact with customers to ensure cash is received in accordance with agreed trading terms.
Ensuring invoices are received by the customer and posted without blockage
Identifying problems with invoices if placed on hold by the customer and liaising with the local site to rectify those problems
Agreeing payment dates with the customer
Chasing overdue debt according to dunning process
Forecasting cash receipts
Work with SSC to ensure cash allocations are done accurately and in a timely manner
Reviewing the provision for overdue debt provided by SSC to ensure accuracy
New customer accounts – work with SSC to ensure that they provide all the data required for the business to decide on extending credit.
Existing customers: Process credit limit changes and extensions together with SSC according to the MCC customer credit limit policy
Work with SSC to ensure Customer Master Data is accurately maintained for New and existing customers
Provide support to the Finance Manager on A/R (O2C) processes performed by SSC as defined in the respective processes
This list is not exhaustive or exclusive and management reserves the right to ask you to perform any other duties you are qualified to perform
Education & Experience
Ideally Diploma level qualified
Previous experience as part of a finance department
Skills & Knowledge
Analytical – the ability to transfer data into usable insights and recommendations for the business.
Ability to work quickly and accurately under pressure to meet strict deadlines
Self-motivated and ability to work/travel independently.
Aims & Culture
INTEGRITY: 
Ensure the day job is carried out in accordance with safety, environmental and CGMP requirements.
Create a safe working environment through compliance to the relevant policies and procedures.
Conduct the day-to-day business with integrity and accountability, support team-working at every opportunity.
PASSION: 
Deliver local and team objectives in a timely and structured manner demonstrating a positive attitude.
Support customer brands by manufacturing their products to the planned timescales and quality.
Reduce the number of internal non-conformances through adherence to procedures, policies, and guides.
Acknowledge individual endeavour and success.
CREATIVITY: 
Encourage continuous improvement by delivering the print finishing plan using Lean principles.
Demonstrate flexibility and team-working. Set the pace and tone of the business.
Support production trials by providing clear operational feedback.
PERSEVERANCE: 
Clearly communicate team and individual goals using a range of techniques and tools.
Drive the local goals by demonstrating leadership and focus.
Show the ability to accept mistakes as learning whilst discouraging repetitive errors.
ACHIEVEMENT: 
Differentiate MCC from its competition by continually improving performance.
Encourage a work environment where individuals and teams can flourish.
Celebrate success with individuals and the wider team.
For more information please contact Maria at Arcon Recruitment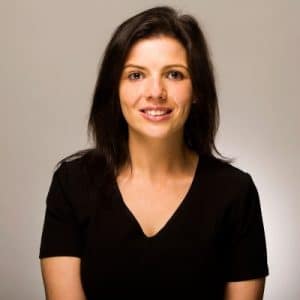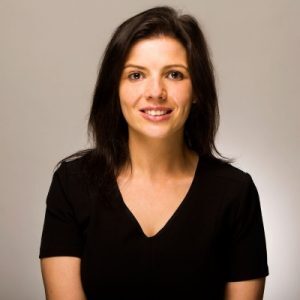 Maria is a Senior Recruitment Consultant with Arcon Recruitment. Originally from Swinford, Co Mayo, Maria holds an honours degree in Finance from GMIT. Maria is responsible for developing relationships with new and existing companies and assisting them with all aspects of their recruitment requirements. During her time with Arcon, Maria has been involved with both one off recruitment projects for small indigenous companies and larger more structured recruitment campaigns for multinational clients.