Overview
Design engineer/ Heat Pump Specialist  required for our client in Mayo
Requirements
Ensure the system design performs as required.
Understand how and what type of heat pump to specify for a given building archetype and why
Understand the difference's required of sizing heat pumps versus fossil fuel systems and develop an overview knowledge base of modeling techniques to size heat pumps to optimise capital and running costs
Encourage the use of low carbon heating systems.
Understand the impact of the various different fabric, air tightness and ventilation systems and their impact on heat pump design and sizing.
Optimise the installation of heat pumps for low running costs and pre-heating buildings
Specification / design knowledge of heating and hot systems:
Thermodynamics / energy flows
Heat cost calculations
Fluid mechanics / pipework and pump sizing
Heat emitters / heat exchangers
Skills
Qualifications in an engineering discipline such as Mechanical, energy or building services.
Excellent Communications skills
IT skills such as customer relationship management system (CRM) and computer-aided design (CAD)
Have knowledge of a trajectory of heating systems,
Strong customer focus and telephone manner
Be able to work well as part of a team whilst also having the ability to work on own initiative.
Strong IT and analytical skills
Excellent problem-solving skills and attention to detail
Problem reframing and resolution.
Extensive health and safety knowledge, Building regulations and construction legislation.
For more information, Contact Mairéad at Arcon Recruitment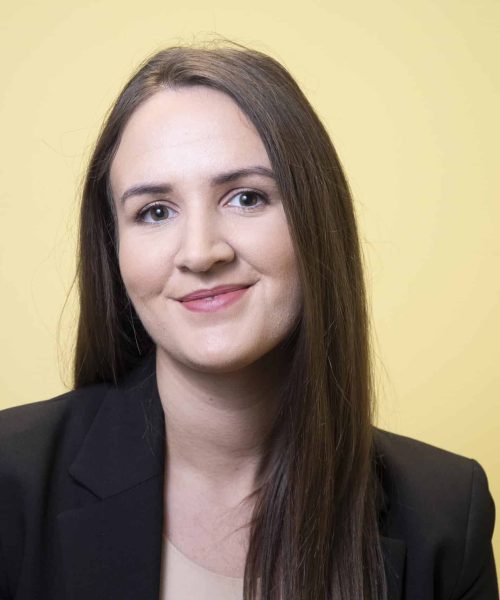 Mairéad initially joined our team as Marketing and Recruitment Co-ordinator. She quickly progressed to Recruitment Consultant and currently manages our busy Technical division. Mairéad is a proud Castlebar woman and holds a B.B.S from ATU Sligo. Mairéad recruits for positions in all areas of Technical/ Engineering and I.T. She has built excellent relationships with companies large and small and has proved herself invaluable in solving their recruitment issues.