Overview
Applications Engineer Supervisor
Essential Duties and Responsibilities
Duties and responsibilities include the following.
Leads Mentoring Program for onboarding Applications Engineering team members in the EU.
Collaborates with HQ leadership on a regular basis to review essential KPIs and take action to ensure performance is on-track, making sound business decisions based on said KPIs.
Evaluates performance of Applications Engineering team members in the EU on a regular basis, holding team members accountable for their commitments.
Clearly communicates workflow and prioritization with team.
Manages multi-departmental projects to ensure that initiatives and specifications are satisfied, timelines are adhered to, associated cost targets are achieved, etc.
Ensures processes and products are compliant with cGMP and compatible with the regulatory environment required by our pharmaceutical customer base.
Communicates organizational needs and resolves general conflicts.
Supports continuous quality improvement initiatives throughout organization.
Supports efficiency and lean manufacturing initiatives.
Collaborates with other departments to ensure best practices are communicated throughout the organization.
Assists with Applications Engineering core functions including supporting client inquiries:

Develops single-use systems designs based on user and process requirements.
Manages Applications Engineering Projects in Customer Relationship Management (CRM) software to streamline and track interdepartmental customer-related communication.
Manages library of single-use componentry for use in single-use assemblies.
Supports single-use systems production.
Provides product support for single-use systems.
Qualifications, Education & Experience
The requirements listed below are representative of the knowledge, skill, and/or ability required. Reasonable accommodations may be made to enable individuals with disabilities to perform the essential functions.
Bachelor's degree (B.S.) in Mechanical Engineering, Biomedical Engineering, Chemical Engineering, Manufacturing Engineering, Industrial Engineering, Industrial Technology or equivalent technical discipline from four-year college or university.
Must have 5+ years' experience as a technical specialist in the pharmaceutical industry, ideally in the areas of Single-Use Systems and filtration in upstream or downstream processing.
Must have at least one year of direct management experience with proven track record of leading a technical team.
Able to read, analyze, and interpret common scientific and technical journals, financial reports, and legal documents.
Experience in responding to common inquiries or complaints from clients, regulatory agencies, or members of the business community.
Write speeches and articles for publication that conform to prescribed style and format.
Ability to effectively present information to top management, public groups, and/or boards of directors.
Demonstrate computer skills, including familiarity with CAD and proficiency in word-processing, spreadsheets and databases.
Apply advanced mathematical concepts such as exponents, logarithms, quadratic equations, and permutations.
Ability to apply mathematical operations to such tasks as frequency distribution, determination of test reliability and validity, analysis of variance, correlation techniques, sampling theory, and factor analysis.
Proven track record in defining problems, collecting data, establishing facts, and drawing valid conclusions.
Able to interpret an extensive variety of technical instructions in mathematical or diagram form and deal with several abstract and concrete variables.
Excellent attention to detail is necessary as single-use assemblies are used in the production and use of life saving drugs.
Ability to clearly and effectively communicate, both verbally and in writing, with other departments as well as parties external to the organization.
Able to lead client discussions and present technical capabilities.
For more information, Contact Mairéad at Arcon Recruitment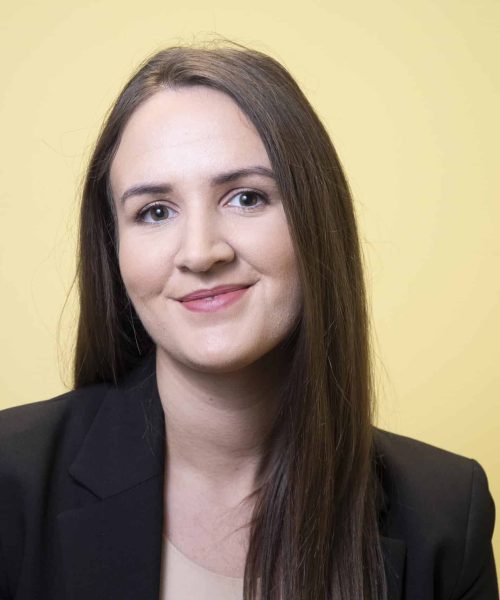 Mairéad initially joined our team as Marketing and Recruitment Co-ordinator. She quickly progressed to Recruitment Consultant and currently manages our busy Technical division. Mairéad is a proud Castlebar woman and holds a B.B.S from ATU Sligo. Mairéad recruits for positions in all areas of Technical/ Engineering and I.T. She has built excellent relationships with companies large and small and has proved herself invaluable in solving their recruitment issues.