Overview
Job Title ATSEP (Air Traffic Services Engineering Personnel).
Reporting
You will report to the Head of Technical Services. This reporting situation may change as the organisation responds to ongoing change and business requirements.
Purpose of post
Working as part of a team the purpose is to ensure that the Technical Services Department provides high quality Aerodrome Technical/Engineering services in conjunction with oversight of local I.T Internal infrastructure.
Responsibilities:
 Technical Services
Day to day support on all aspects of the Aerodrome Technical Services Department
Become proficient in use and maintenance of all navigational aids and systems. Ensure their compliance with statutory and Irish Aviation Authority requirements and maintain to international standards & recommended practices.
Ensure all equipment associated with the operation of the Aerodrome Technical Department is maintained including log keeping and records.
Compliance with all Health & Safety Legislation and report all accidents and incidents to your manager who will ensure they are fully investigated and corrective action is taken to prevent reoccurrence.
Undertake to acquire new disciples and skills pertinent to the role.
Position Requirements:
Suitable applicants will have:
Third level qualification in Electric/Electronic systems and communications. This would
Approximate to NFQ IRL. level 6 or greater. In addition, some training in IT or computers is an advantage however training can be provided to up-skill in this area if required.
Potential applicants will ideally have some knowledge and understanding some of the following: MF Transmitters; VHF Transmitters/Receivers and general VHF Principles;
Antennae and Propagation principles; S.W.R. Measurement, Modulation depth analysis and calculations; Transmission line theory, use of phasers, signal splitters. delay lines etc.
Fault finding techniques to component level.
Understand and interpret circuit diagrams explaining function.
Demonstrates ability to work on own initiative or as part of a team.
Excellent problem solving and analytical skills.
Excellent customer facing and customer service skills, professional and service focused manner
Flexible and adaptable in nature, the successful candidate will require the ability to cope with varying demands on their time and experience and do so in a professional, capable manner.
Key Criteria
Please note the following two elements are preferential for the successful candidate to this position.
• Willingness and availability to work on a shift basis which will include some weekends as
per the roster requirements in order to meet the operational needs.
• Ideally based or available in the locality for quick on call response
For more information, Contact Mairéad at Arcon Recruitment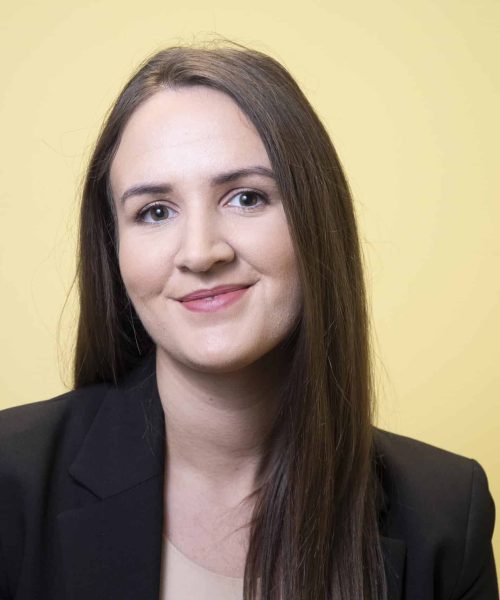 Mairéad initially joined our team as Marketing and Recruitment Co-ordinator. She quickly progressed to Recruitment Consultant and currently manages our busy Technical division. Mairéad is a proud Castlebar woman and holds a B.B.S from ATU Sligo. Mairéad recruits for positions in all areas of Technical/ Engineering and I.T. She has built excellent relationships with companies large and small and has proved herself invaluable in solving their recruitment issues.