Overview
Our client is seeking a site OPEX Leader/ Continuous Improvement Lead.
Job Purpose:
Oversee the continuous improvement program and Lean principles training program for all departments. Working with the site Leadership, Regional OPEX leader and OPEX Director
Specific Areas of Responsibility include:
As a member of the Health and Safety team, assure the safety of the associates and the safe use of the equipment. Main housekeeping is at company standards.
Support the site to find hard & soft saving CI opportunities.
Supporting colleagues in project work by setting goals, objectives, and deadlines
Support a customer-focused culture at the plant, including customer visits, customer audits, vendor audits, and supporting the development of new products and technologies.
Help model the Corporate Values and Principles, and contribute to instilling a highperformance, people-powered culture, providing high expectations and high support.
Work closely with the European OPEX Director, focusing on key opportunities effectingsite performance.
Be part of the European OPEX team, focusing on shared learnings and opportunities.
Daily management of the Continuous Improvement projects and its associated training modules.
Creation of a safe environment through good manufacturing practices, training and standardisation.
Attendance and contribution to the Management / Operations Team meetings in continuous improvement activities
Local ownership of the improvement systems and input into the construction of appropriate KPI's.
Creation of value through the delivery of Lean tools such as 8 wastes, GEMBA, 6S,standard working, visual management, practical problem solving, teamwork, VSM and SMED.
Delivery of specific training to encourage a consistent "one way of working" approach forGlobal alignment.
Personal development through internal and external courses and support from sister sitesbest practice programs.
Site visits to customer and supplier facilities, responding to opportunities to drive out wastein all forms.
Presenting projects, ideas, and progress to employees and the wider company group
Spending time with all Departments to help drive through positive change.
Analysing data and reporting trends to colleagues.
Completing CI projects in Hoshin format and distributing to relevant stakeholders within the set deadline.
Helping support the Business's tiered accountability (MDI) programme
Skills and Qualifications:
Skilled in Microsoft Excel
A sharp eye for identifying weak points in processes and organisational structure
A strategic and analytical mindset
Confidence in your abilities to lead change
Facilitating Kaizen events (problem solving in teams)
Project Management Skills
Dynamic thinking and problem-solving abilities
An excellent communicator and listener
This position is also known as a Continuous improvement, Project Coordinator in Operational Excellence
For more information, Contact Mairéad at Arcon Recruitment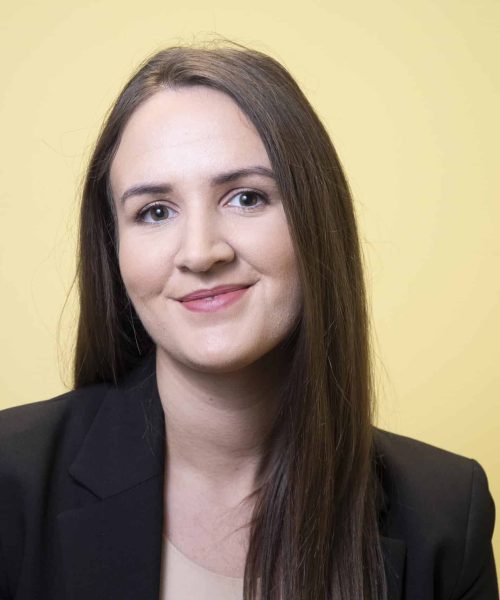 Mairéad initially joined our team as Marketing and Recruitment Co-ordinator. She quickly progressed to Recruitment Consultant and currently manages our busy Technical division. Mairéad is a proud Castlebar woman and holds a B.B.S from ATU Sligo. Mairéad recruits for positions in all areas of Technical/ Engineering and I.T. She has built excellent relationships with companies large and small and has proved herself invaluable in solving their recruitment issues.