Overview
Senior R&D Engineer-Front End Innovation required for our client in Mayo
RESPONSIBILITIES:
Researching new technologies and designing solutions to develop and complement the existing product portfolio.
Providing technical support to NPD, Global Marketing, Engineering and Manufacturing.
Working from basic clinical needs to device concept and prototype development ensuring compliance with regulatory requirements.
Leading or supporting product development cross-functional teams.
Managing project schedules, conducting product and project risk analysis and ensuring successful and timely completion of project activities.
Preparing financial reports and/or justifications for financial authorization and effectively communicate same
Reviewing vendors product offerings to access suitability
Sourcing/selecting materials and components and the evaluation of same
Evaluating new technology performance and stability.
Supporting future product introductions.
Accomplishing trial work for new technologies.
Working with patent counsel to support patentability/infringement searches and preparation of patent application.
The successful candidate will have research & development experience and will be capable of utilizing their expertise and skills in the identification and development of new product ideas and technologies supporting the growth of the Continence Care business. The successful candidate will be capable of leading and/or supporting projects/ cross functional project teams and be capable of interfacing with colleagues at all levels within the organization.
QUALIFICATIONS:
8+ years of relevant industry experience preferably in medical devices
An honours Bachelor's Degree in Biomedical Engineering, Mechanical Engineering or related discipline is required.
Masters or PhD in a related discipline is preferred.
Project Management experience is preferred.
Specialized skills/technical knowledge
Innovation/Creative Thinker – must have a demonstrated ability to conduct exploration of subject areas for novel concepts and approaches
Experience dealing with medical personnel and reducing feedback to device concepts
Demonstrated advanced analytical problem solving abilities
Good organization and communications skills
Good team skills a high level of enthusiasm and motivation
Good working knowledge of Microsoft Office including MS Project
Product design and prototype development experience
Good working knowledge of medical device quality & regulatory systems and medical device directives
Working knowledge of AutoCAD and 3D modeling experience (Preferred)
For more information, contact Mairéad at Arcon Recruitment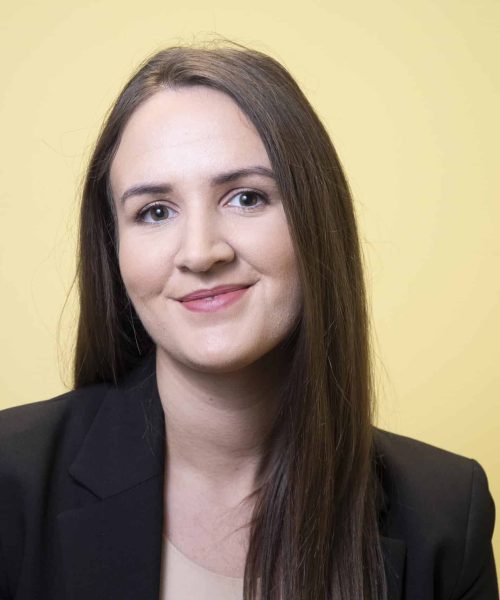 Mairéad fills the very busy position of Recruitment Administrator in Arcon. This position is multi-faceted and involves providing support to the Recruitment team. Mairead's day is never typical, and she has a great ability to prioritise tasks in an ever-changing and pressurised environment. Mairéad also manages our extensive database and regularly "catches up" with our registered candidates to make sure the information we have on file is always up to date and correct.