Overview
Our client is seeking to recruit a Graduate Talent Acquisition Specialist to join their established team, based in Mayo
The Talent Acquisition Specialist will utilise best practice strategies to attract top talent globally for. You will learn to manage the 360-degree recruitment lifecycle both nationally and internationally across a number of business functions in line with our company growth plans. You will also develop our employer brand strategy and implement it across our online platforms.
Excellent formal training is offered in this role across areas such as head-hunting, candidate management, employer branding and job advertisement writing to build upon your existing skills.
Key Responsibilities 
Collaborate with hiring managers both nationally and internationally to understand their hiring needs and put in place an appropriate recruitment plan#
Utilise a range of sourcing strategies including referrals, Linkedin Recruiter, local and national advertising, relationships with 3rd party institutions and career fairs
Develop employer brand strategy incorporating industry best practice and ensure our value proposition is clearly communicated via online platforms and at all stages of the recruitment lifecycle.
Market map talent pools and approach relevant candidates about our job opportunities demonstrating our value proposition
Use Linkedin Recruiter and other emerging online platforms to identify and interact with high calibre candidates globally including approaching profiles that are written in languages other than English
Conduct thorough interviews with candidates and present candidate shortlists to hiring managers
Arrange interviews to take place onsite and via video conferencing platforms
Complete thorough reference and background checks on candidates and escalate any issues arising as appropriate
Work at the optimum times necessary outside of the core working hours of 09:00-17:30 Monday – Thursday and 09:00-17:00 on Fridays to recruit for positions based in different time zones
Research, gain buy-in and implement new talent attraction and selection strategies
Deliver a high level of customer service to both hiring managers and candidates providing a positive recruitment experience
Track and update recruitment KPIs on an ongoing basis
Bring forward process and continuous improvement initiatives for the Talent Acquisition division
Maintain a positive, proactive, professional and friendly manner at all times while also ensuring the recruitment process is adhered to by all stakeholders
Act as a brand ambassador by upholding the values, policies, messaging and intentions set by the company for communication to staff
Perform any ad hoc and other duties as deemed required for the role by your line manager.
Key Requirements
1+ years experience in a related position such as customer service, administration or sales support is beneficial
3rd level qualification to degree or Masters level is highly desirable
Experience recruiting for highly skilled positions nationally and internationally
Excellent LinkedIn Recruiter and Boolean search skills is advantageous,
Ability to liaise professionally with hiring managers and candidates globally
For more information Contact Leona at Arcon Recruitment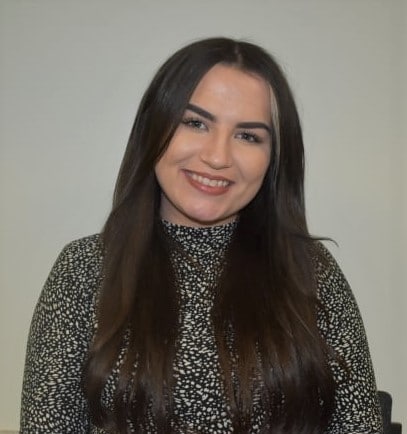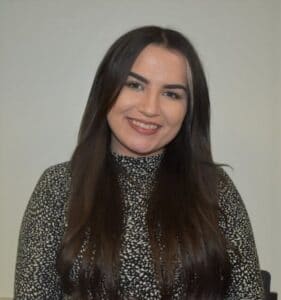 Leona is the most recent addition to the Arcon Recruitment t

eam. 

A Castlebar native She is a business graduate of  

GMIT and brings with her valuable experience in the hospitality sector. Leona currently provides support to the admin / accounts division and spends a lot of her
day liaising with new and existing candidates.