Overview
Our Client a company delivering large commercial projects based in Dublin require an Architectural Technology Lead to join their team.
Key Responsibilities:
· To lead the Design & Developments team in delivering efficient and effective site and building layouts.
· Preliminary site sketch design for green and brown field sites while ensuring the business goals fit within the specific model. This will require the ability to use online mapping software to establish ownership of lands etc, sourcing information in relation to existing site information but utilizing virtual county council websites.
· Constant liaison with the Business Development team to design and evolve preliminary designs that align with the commercial business case
· Coordinating and reviewing of Site Surveys
· Drafting of preliminary site layouts with regards to site levels – ensuring the most efficient construction cost with the provided topography of sites (High level Cut/Fill calculation)
· Vehicle tracking analysis to ensure all maneuvering on site is possible.
Education, Qualifications & Experience:
· Minimum 5 years architectural technician experience, preferentially in a civil environment.
· Advanced skills and experience with AutoCAD, Revit, Sketch up, Vehicle Tracking, Microsoft Office (Excel, OneDrive, Teams, Outlook, Powerpoint),
· Advantageous to have an ability to use some of the following software programmes; Photoshop, Infraworks, Civil 3D, Enscape 3d render, Movavi video editing, Wix Website design.
· General knowledge of the building regulations
· General knowledge of the overall planning process is a benefit
· Experience working in a professional design office beneficial
· Knowledge of roads design beneficial
Additional Key Skills & Attributes:
· A self-starter who can work on own initiative
· Ambitious individual who is keen to grow and develop alongside their role
· Capable of independently managing workload and balancing priorities.
· Strong execution focus and an ability to succeed in a high pace dynamic environment
· Strong planning and organisational skills and attentive to detail.
· A solution-orientated and positive individual who can work through constraints and obstacles to an optimal solution.
· Strong interpersonal skills with proven track record of building strong relationships in line with the companies values.
· Highly adaptable with a strong work ethic and experience delivering to deadlines.
· Strategic thinker who has the ability to execute directly at high quality and pace.
· A positive attitude with a solution focused approach to challenges that arise.
· Is resilient and calm under pressure.
For further information please contact Thomas in Arcon Recruitment.
Thomas: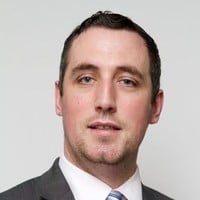 Senior Construction Recruitment Consultant
Thomas joined the Arcon team in January 2020, heading up the Construction and Engineering division. Thomas brings a wealth of experience with him having worked for a number of years in recruitment- both in an agency and within an in-house environment. Originally from Sligo, Thomas is now living and settled in Westport.