Overview
Our Client an award-winning and innovative contractor is seeking to appoint a PROJECT MANAGER
This is a great opportunity for an ambitious and driven individual to join a growing business.
Benefits: Competitive Salary, Package and benefits , Car, healthcare, Competitive employer pension contribution, Competitive performance-based bonus, 39-hour working week, Early finish on Fridays, 21 days annual leave, 10 bank holidays, Healthcare and pension after 2 years of service, depending on the role van, fuel card laptop and phone.
Roles and Responsibilities:
Ensuring the highest standards of safety and environmental protection are consistently maintained, and strive to out-perform standard practice at every opportunity
Ensuring that quality throughout project delivery is maintained and meets the business policy and exceeds client expectation
Leadership of the assigned project delivery team including Site Management and Supervision staff, the Procurement team, the Commissioning team and the Design team
Detailed understanding of the project scope and active management of change from this scope utilising the contractual mechanisms set out in our signed contracts.
Coordination and managerial responsibility for the design, procurement, sub-contract packages of work, DfMA/OSB, commissioning and handover process;
Maintain a presence on site during the construction phase, ensuring that day to day operations are proceeding in alignment with the programme and budget
Ensuring that the programme and budget are central to decision-making during the coordination and management of project deliverables
Active participation in Client meetings as the lead representative of
Ensure procurement is progressed in line with the project programme/schedule;
Ensure supply chain value is achieved through a competitive tendering process and continuous challenge
Maintain an oversight on all technical aspects of the project, and ensure the project team have a clear and consistent understanding of the technical deliverables
Continuous liaison with and coordination of project support staff including SHEQ, Planning, Commercial
Report to the Contracts Manager both on an informal ad-hoc basis and on a formal basis focussing on agreed KPI's and key deliverables
Experience/Qualifications
At least 3 years in a Project Manager role in the Water Industry, preferably with a Tier 1 contractor
A mechanical or electrical based academic qualification, preferably degree level
Personal Attributes / Values:
Driven individual
Proactive / can-do attitude
An organiser who can coordinate on multiple fronts
Structured thinker
Client-focussed
Facilitator of innovative thought and ideas
For more information Contact Thomas at Arcon Recruitment
Thomas: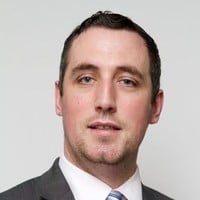 Senior Construction Recruitment Consultant
Thomas joined the Arcon team in January 2020, heading up the Construction and Engineering division. Thomas brings a wealth of experience with him having worked for a number of years in recruitment- both in an agency and within an in-house environment. Originally from Sligo, Thomas is now living and settled in Westport.